Enjoy Mid-Autumn Festival in Xicheng District
Beijing, an age-old city which was founded over 3000 years ago and has been serving as a capital for more than 800 years in history, originated from where present-day Xicheng District locates. Xicheng District is a fusion area of imperial culture and folk culture. From north to south in its jurisdiction, people from different regions and different families may have different ways to spend the Mid-Autumn Festival, but all of them enjoy the warmth and happiness brought by the family reunion holiday.
Time-honored restaurant Shaguoju launches cultural innovation moon cakes.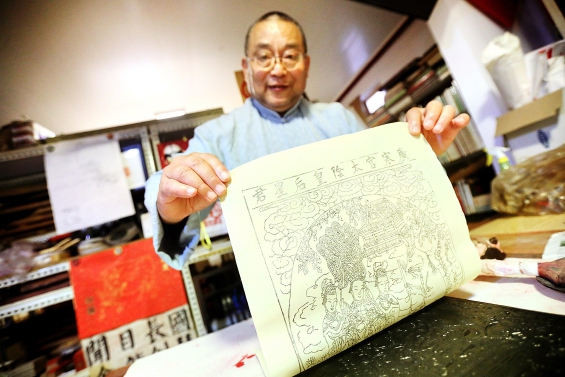 Zhang Kuo, an inheritor of the Beijing woodblock printed paintings, displays a newly-printed Mid-autumn Festival themed painting.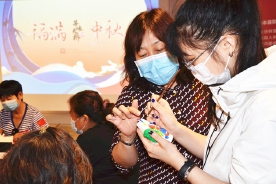 Residents make the Lord Rabbit figurines in Tianqiao Museum.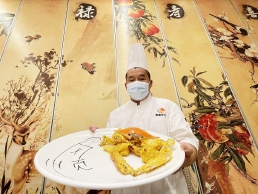 It's time for tasting crabs in autumn. Time-honored restaurant Liuquanju launches crab-themed dishes.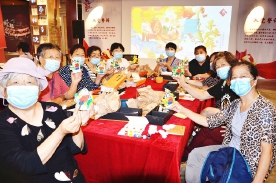 Residents of Tianqiao Sub-district take pictures with the Lord Rabbit figurines they paint by themselves.
Liuxuelu Community of Tianqiao Sub-district held an imperial lantern making activity to welcome the Mid-autumn Festival.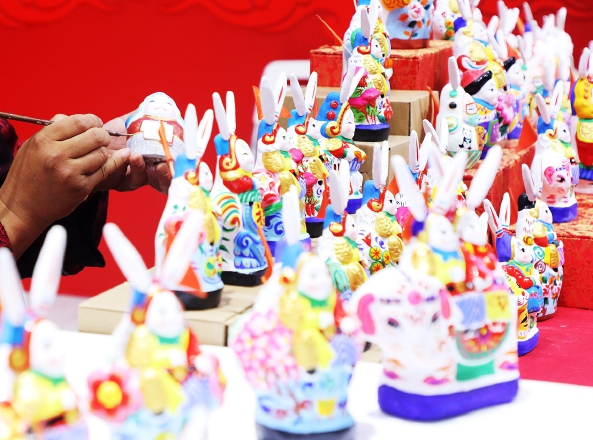 Lifelike Lord Rabbit figurines painted by Zhang Zhongqiang, the fifth generation of the inheritor of colored Lord Rabbit figurines, have all shapes and sizes.