Xicheng District Seizes Opportunities and Achieves a Lot at 2021 CIFTIS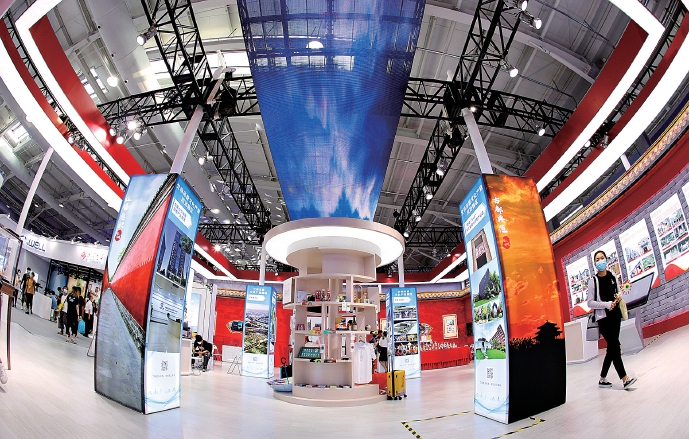 Xicheng District's exhibition area at the 2021 CIFTIS.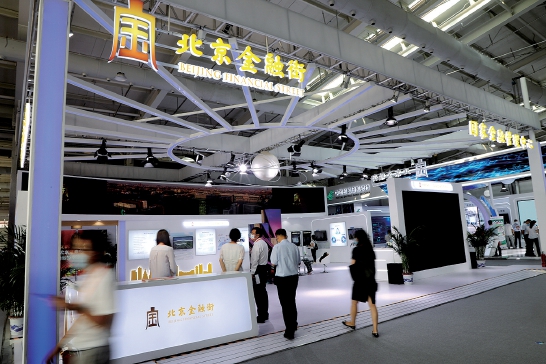 "Opening-up and Development of Beijing Financial Street" themed exhibition booth.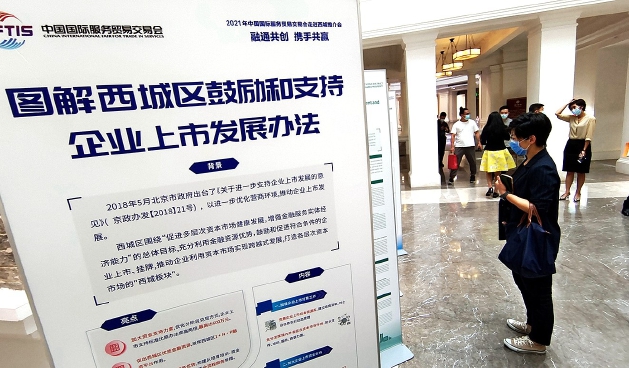 A visitor is reading the interpretation of relevant policies on the display boards.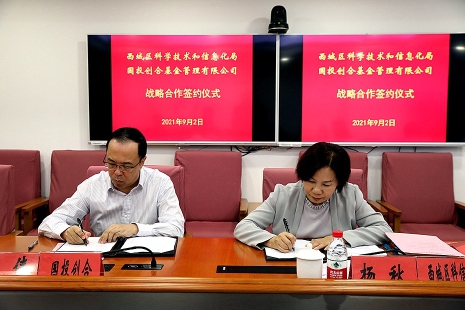 Xicheng District Bureau of Science, Technology and Information Technology signed a strategic cooperation agreement with SDIC Unity Capital.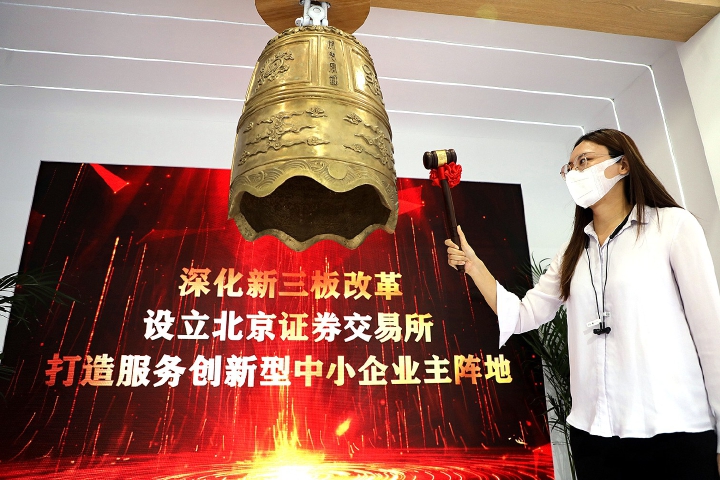 A visitor experiences the bell ringing ceremony for listing on the New Third Board.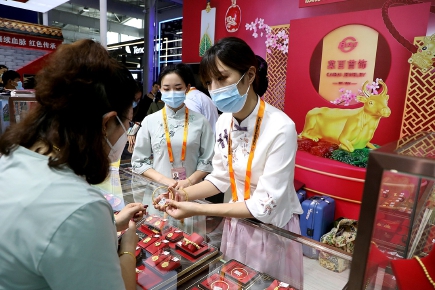 A customer buys new gold jewelry product at the exhibition booth of Caibai Jewelry.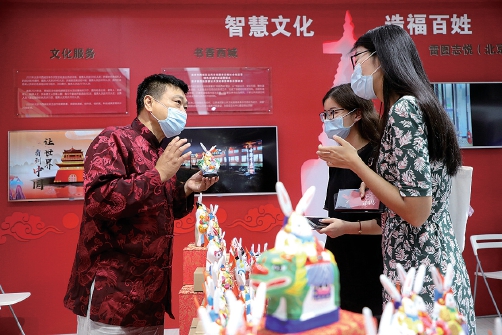 The inheritor of Beijing colored clay sculpture told the history of Beijing Lord Rabbit figurines to visitors.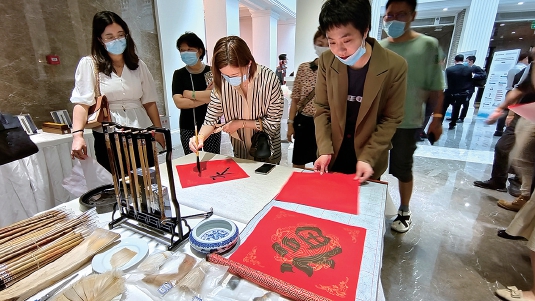 Visitors experience time-honored brand Daiyuexuan's ink brushes.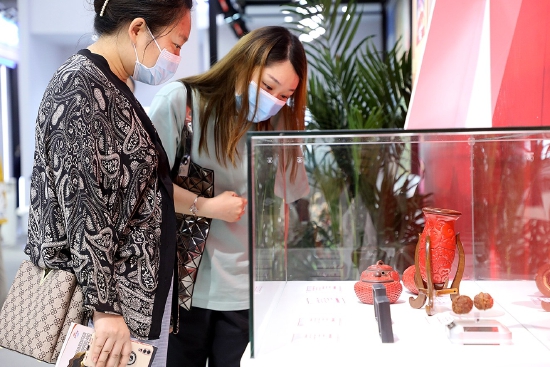 Visitors appreciate cultural innovation products.
The 2021 China International Fair for Trade in Services (CIFTIS) came to an end on September 7. Xicheng District of Beijing attended the event and achieved a lot. It has signed strategic cooperation agreements with major enterprises, held themed promotion conference, hosted and co-organized heavyweight forums, and released the achievement report to mark the first anniversary of the "Two Zones" construction.
At the "Beijing Day" themed event for the first anniversary of the "Two Zones" on September 3, Xicheng District authorities signed strategic cooperation agreements with three major enterprises, involving projects worth RMB 11.6 billion. On the evening of that day, Xicheng District held a themed promotion conference at Beijing Fun, which dozens of diplomatic envoys in China, as well as representatives of international organizations and well-known enterprises and institutions from more than ten countries attended. Xicheng District also released a report summarizing what the district has achieved in one-year's high-quality development under the background of the "Two Zones" construction. Moreover, Xicheng District set up an information booth at the Beijing Investment Fair to conduct policy counselling and investment negotiation. Dozens of display and promotion activities caught public attention. A total of 253 enterprises from Xicheng District participated in this year's CIFTIS online. Key industries and industrial parks set up booths in the Shougang Park, seeing booming sales on site. The "Consumption in Xicheng" Wechat public account issued 11000 coupons worth about 833000 yuan during the event.
In the Xicheng District culture and tourism exhibition area in Hall 1 of the Shougang Park, traditional cultural items such as colored sand paintings, Lord Rabbit figurines, woodcut New Year paintings attracted nearly 10000 people to appreciate and experience. And on-site display of Xicheng District's state-owned enterprises also caught many exhibitors and visitors' attention.