Xicheng District's Ordinary People at Frontlines in Fight against COVID-19 Pandemic
Xicheng District has always regarded the epidemic prevention and control as a top priority. From publicity campaign to public services, from community check to official supervision, Xicheng District focuses on every detail. It is these details that make the epidemic prevention and control effective and considerate. Everyone in Xicheng District assumes the social responsibility of epidemic prevention.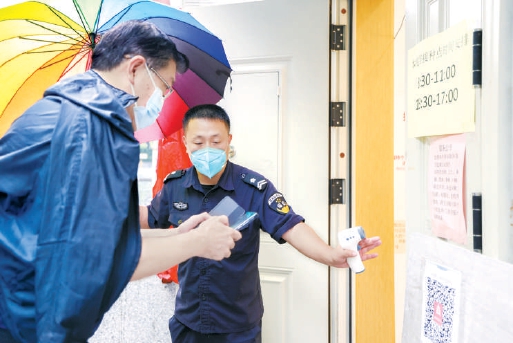 A worker of Niujie Sub-district guides residents to complete the registration for the COVID-19 vaccine.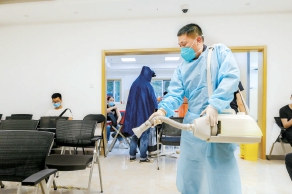 A worker disinfects the vaccination site.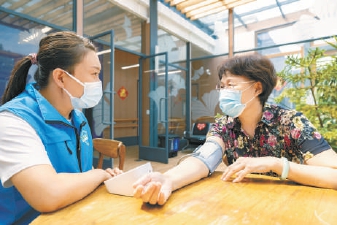 A worker of Yanshou Community Senior Care Service Station helps a senior resident take blood pressure.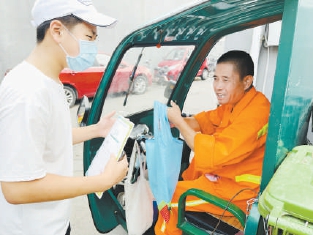 A teenager gives heatstroke prevention items he got from a garbage sorting activity to a sanitation worker.