Visit Parks Happily and Healthily during COVID-19 Outbreak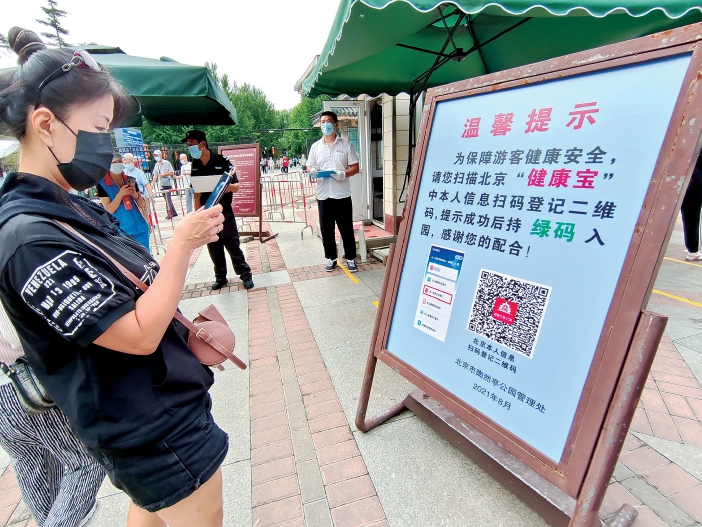 How to ensure residents and visitors visit parks happily and healthily during the COVID-19 outbreak? The reporter visited Taoranting Park in Xicheng District recently.
At the north gate of the park, the reporter saw that visitors lined up on the "one-meter markers" to scan the QR code of Beijing Health Kit before entering the park. And the staff members of the park helped elderly people who don't know how to use the mobile phone register relevant information.
The epidemic preventive measures are also implemented in sightseeing boats and at the pier. There are the "one-meter markers" at the ticket window and the pier. Staff members guide the visitors to keep social distance. According to a staff member of the pier, there are 285 sightseeing boats in the park, all of which are disinfected after each serving.
The park sends more workers to remind the visitors to correctly wear masks and keep a distance of at least one meter. Volunteers also promote epidemic prevention tips in the park. According to the requirements of the epidemic prevention and control, guide services can only be carried out outdoors, such as at the newly-opened scenic spot the Mercy Nunnery.