Pocket Park Newly Built near Xinwenhua Street, Financial Street Sub-District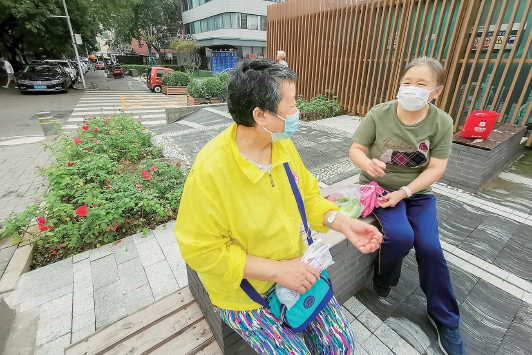 Financial Street Sub-district built a new pocket park in No. 84 Yard, Xinwenhua Street recently. Local residents have one more green space for rest and leisure.
Both residential buildings and bungalows lie in this area, with densely populated residents, so there is little public space for residents to have a rest and take part in leisure activities. Based on residents' needs and the actual situation, Financial Street Sub-district and local community finally selected an area near No. 84 Yard, Xinwenhua Street as the construction site of the pocket park. In this piece of marginal land, the ground is repaved, anti-corrosion wood benches are placed, flowers and plants are planted, green space is built, and convenience service facilities are added. The small and beautiful pocket park covers an area of more than 100 square meters.