Xicheng District Strengthens Epidemic Prevention and Control Measures
The Delta variant of the Covid-19 virus is causing a sudden surge in cases in China, with many cities, including Beijing, reporting clusters of positive cases. Facing the resurgence of the epidemic, Xicheng District strictly implements precise and effective measures, improves work efficiency and focuses on key groups and key areas to protect the health and safety of local people. The whole district determines to win the battle against the epidemic.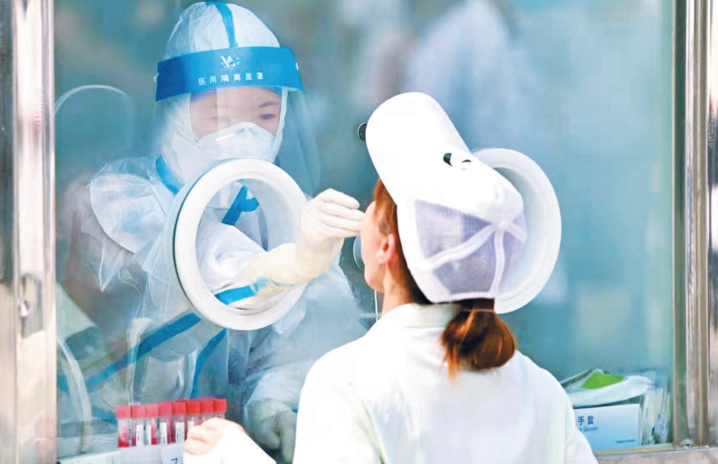 In hot weather, a medical worker takes a swab sample from a people working in a restaurant for nucleic acid test.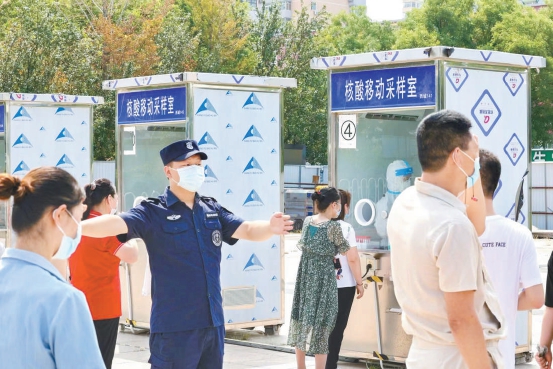 At a temporary nucleic acid testing site near Beijing Exhibition Center, a security guard guides people to queue up.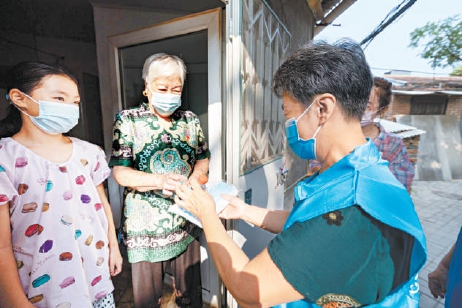 A volunteer of Songshujie Community promotes epidemic prevention and control measures from door to door.
A volunteer takes a resident's temperature.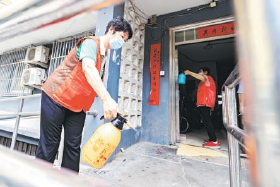 Volunteers conduct disinfection in communities.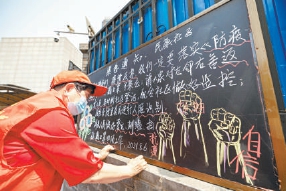 A volunteer promotes epidemic prevention and control on a publicity board.