Xicheng District's 3 Resorts for a Cool Summer
During the dog days of summer, where you can go to cool yourself down? There are three resorts in Xicheng District for a cool summer.
Jingshan Park: Panoramic View of Beijing City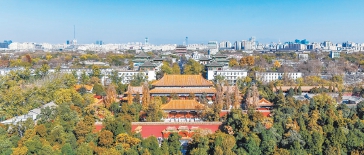 Highlights: Located on the Central Axis of Beijing, Jingshan Park borders Beihai Lake to the west and the Shenwu Gate of the Forbidden City to the south. It's the imperial garden of the Ming and Qing dynasties. Jingshan Hill in the center of the park was once the highest point of the ancient capital. Covering an area of 23 hectares, the park is covered in lush green vegetation, some of which are ancient trees. It's the best place in downtown Beijing to have a panoramic view of Beijing.
Address: No.44 Jingshan West Street, Xicheng District, Beijing
Opening Hours: 6:30-21:00 (last ticket sold at 20:30)
Xuanwu Park: Enjoy Jiangnan-Style Scenery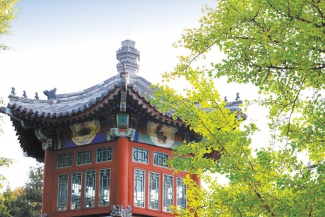 Highlights: Xuanwu Park features elegance and tranquility. It's a new kind of urban park in the style of a Chinese Jiangnan (regions south of the Yangtze River) garden, integrating classic architecture with modern gardening art.
Address: No.12 Huaibaishu Street, Xicheng District, Beijing
Opening Hours: 6:00-21:30
Beihai Park: Former Imperial Garden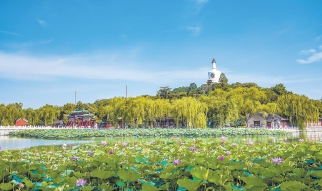 Highlights: As one of China's oldest and best-preserved existing former imperial garden, Beihai Park has a history of more than 800 years. It covers a total area of 68.2 hectares, with the water surface area of 38.9 hectares.
Address: No.1 Wenjin Street, Xicheng District, Beijing
Opening Hours: 6:30-21:00 (last ticket sold at 20:30)