Xicheng District's Smart Medical Services Benefit Residents a Lot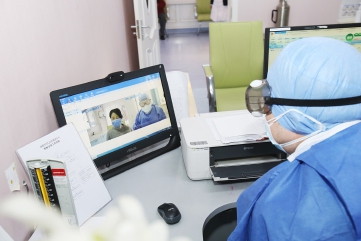 Online medical diagnosis provides great convenience for patients.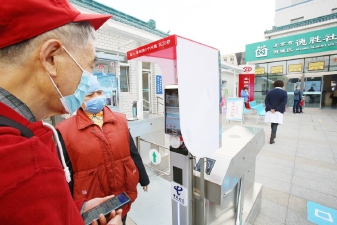 Desheng Community Health Service Center sets up a face recognition device which can recognize people's Beijing Health Kit information and ID information.
A robot offers guidance in a hospital.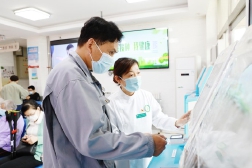 Patients can make an appointment and pay medical bills on a self-service device.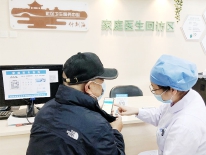 Shichahai Community Health Service Center promotes "smart family doctor" service.
In order to enhance the quality of medical services, Xicheng District Health Commission pushes ahead with the construction of public health informatization, further promotes the "Internet + medical health", and raises the level of informatization services.
Xicheng District's public health information platforms have many functions. Through the "Health Xicheng" app, WeChat official account and other online ways, residents enjoy a series of convenience services such as appointment registration, medical examination result inquiry, family doctor signing and management, public health services, as well as premarital and prenatal medical examination.
In addition, residents can apply for an electronic health card on the "Health Xicheng" app. When going to the doctor in any medical institutions in Xicheng District, a resident can get the registration slip, see a doctor, and pay medical bills by scanning a QR code, instead of bringing a physical card.
Moreover, Xicheng District Resident Health Record Center is set up, with electronic health records of 687000 residents. The e-record includes a resident's health information and medical record, as well as public health service information.