Lotus Flowers in Full Bloom in Beihai Park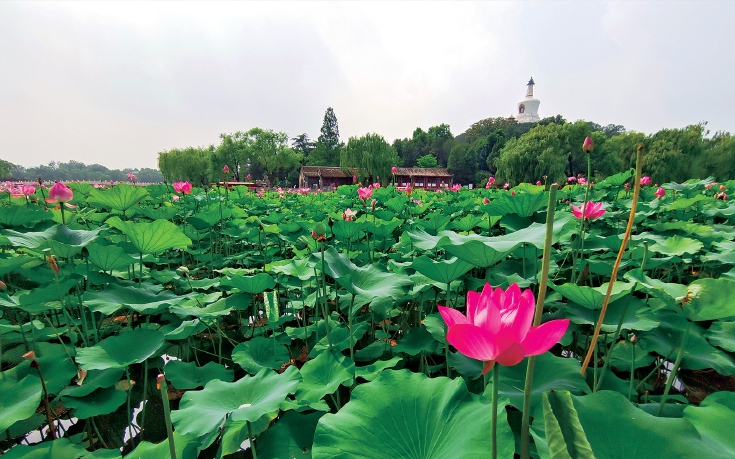 In hot summer, lotus flowers in Beihai Park are in full bloom. The 8000-square-meter lotus flower lake adds charm to the White Pagoda.
The lake in Beihai Park covers a total area of 38.9 hectares. The lotus flowers are planted in the water in the southeast of Qionghua Island near the south gate of the park. In addition, a lotus flower-themed flower bed is set up near the south gate, attracting many tourists to take pictures.
There are waterways in the lotus flower lake. Tourists sit on gaily-painted pleasure-boats, and the wooden boats shuttle on the lake. Viewing the White Pagoda, the Yongan Bridge, lotus flowers and lake, tourists enjoy picturesque scenery there.