Calligraphy, Painting and Intangible Cultural Heritage Works Exhibition Kicks off to Celebrate CPC's Centenary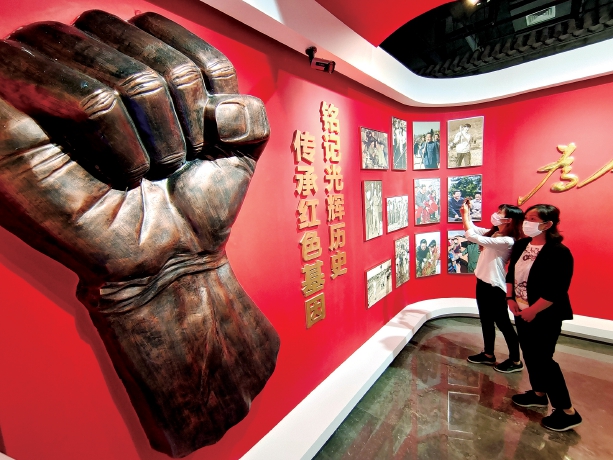 Recently, a calligraphy, painting and intangible cultural heritage works exhibition kicked off at Huafang Art Center, Xicheng District to celebrate the 100th anniversary of the founding of the Communist Party of China (CPC).
More than a hundred paintings and calligraphy works, as well as cultural innovation works featuring intangible cultural heritage craftsmanship on the theme of the CPC's centenary are displayed in the exhibition. It also displays some important historical objects over the 100 years. For example, the "New Youth" magazine published in 1921 is exhibited for the first time.
The exhibition will be open to the public all day from now. Individuals and groups can make an appointment to visit the exhibition by calling 010-68021388.