Minkang Community of Financial Street Sub-District Starts to Create Garden-Style Environment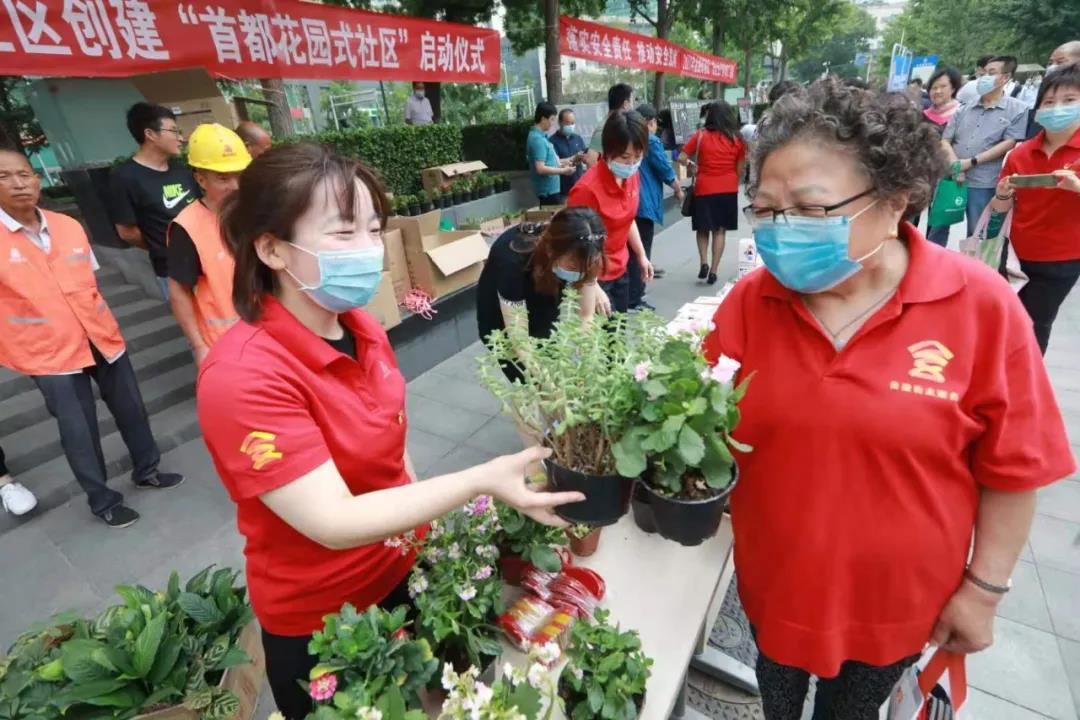 Financial Street Sub-District's Minkang Community starts to create a garden-style environment. The launching ceremony of the campaign was held at the square of the Seasons Place recently.
At the ceremony, staff members on behalf of Xicheng District Forestry and Park Bureau and Financial Street Sub-District of Xicheng District gave pots of flowers, flower seeds, vegetable seeds and gardening tools to local organizations, companies and residents.
The community will organize various greening activities, such as family gardening lecture, floral arrangement training, greens and plants adoption activity, carbon reduction and other environmental protection promotions, and gardening culture experiencing activity. Local organizations, companies and residents are encouraged to take part in greening and environmental beautification activities, and jointly protect the community environment.
Xicheng District has created 27 garden-style communities in its jurisdiction since the "Capital Garden-style Community" creating campaign was launched in 2009.