Enjoy Charm of Science in Xicheng District Science and Technology Week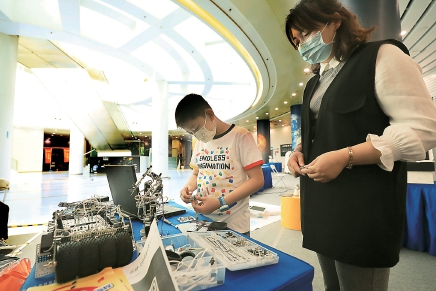 A boy participates in assembling electronic equipment.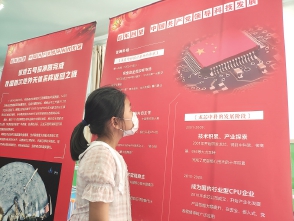 A girl looks at the display board attentively.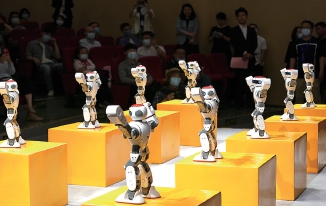 Robot dance show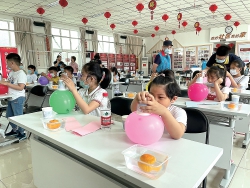 Interactive activity attracts children to participate in.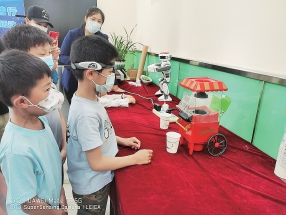 Children experience the charm of science.
This year's Xicheng District Science and Technology Week includes interactive and experience activities, visits, competitions and lectures, popularizing popular science knowledge in schools, communities, and other venues. In those activities, citizens have learned about science and technology's positive role in smart city, waste sorting, health, education, fire safety, and other fields.
For example, Xicheng District Library and its Baizhifang Sub-district branch co-held the "I am a Little Scientist" experience activity. Under guidance, young readers did scientific experiments, analyzed the principles behind the experiments, and explored the mysteries of science.
To lead young readers to know outstanding scientific inventions in ancient China, Xicheng District Library also held the "Observation of the Shadow" children's science activity. Children learned about the principle and important functions of the sundial, and how to make a sundial model.
The Popular Science Park of the Grand View Garden was renovated recently and becomes Xicheng District Popular Science Base now. Citizens can not only enjoy leisure and fitness life at the Grand View Garden, but also learn about cultural and scientific knowledge there.