High Technologies Applied to Renewal and Protection of Dashilan Historical and Cultural Area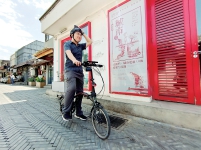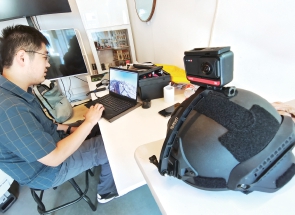 Over the years, the Dashilan historical and cultural area has applied more and more high technologies to its renewal and protection, which makes it more livable, and its renewal and protection keep in step with public opinion.
There is a people-oriented sub-district laboratory in No.59, Yangmeizhu Xiejie, Dashilan, Xicheng District. Professor Xiong Wen of Beijing University of Technology established the laboratory in 2016, and works with Beijing Municipal Institute of City Planning and Design and Beijing Institute of Surveying and Mapping to conduct research projects. The laboratory conducts at least one panoramic scan of more than 100 hutongs, typical courtyards and old communities in the Dashilan area every year, quantitatively evaluates the environment of hutongs and other typical spaces, and proposes suggestions on the improvement of streets and alleys based on the quantitative scores.
With the support of the Dashilan Investment Group, Dashilan Sub-district and local community, the Intelligence Exchange Center located at No.15 Yard, Yangmeizhu Xiejie is about to open in this summer. Smart sensors will be installed and a smart system platform will be built to record, analyze, and solve problems of hutongs. In the future, residents will be able to see the panoramic views of hutongs and courtyards through the visualization platform.
Xiong Wen's team has also created AR and VR models of various street facilities such as smart street lights to show residents different design effects. They analyze residents' comments on the street light's appearance, color, height, material, screen, volume, style, and lighting effect, and use the AR technology to simulate the light's size, shape, color and other elements. Residents can wear AR or VR glasses to see the simulated scene, and choose a type of street light they like.
In a word, high technologies make the city renewal more meticulous, and also promote the protection of Beijing's old downtown area.