THE NEW: New Trendy Landmark in Xidan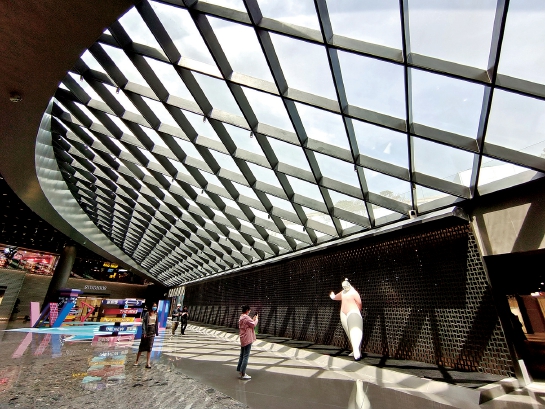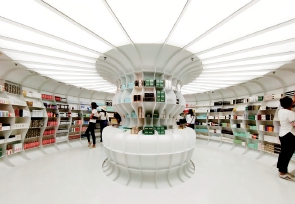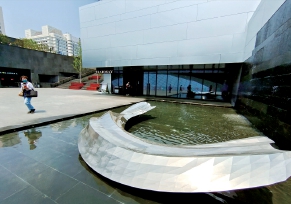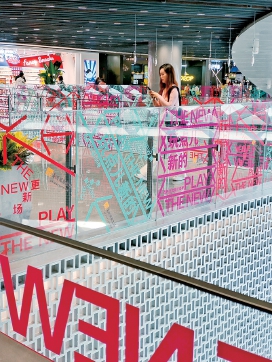 The Xidan Cultural Square re-opened as THE NEW in April of this year. It has gained public praise and received a number of visitors in just one month. The above-ground square breaks the boundary between the green park and the commercial area, which is open 24 hours a day, while the sunken square has a collection of more than 20 stores, which open in China or Beijing for the first time, or are concept stores and trendy brands. Forums, exhibitions, show venues, and outdoor shooting locations attract many visitors.
As the first urban forest along the Chang'an Avenue, the green park of THE NEW covers an area of more than 6000 square meters, with the 800-square-meter middle area dotted with various seasonal flowers and plants. The above-ground square is an open space for leisure, having several entrances connected with the sunken square. And the sunken square is surrounded by woods and lawns, making customers feel like they were going shopping in a park.
THE NEW features a way of life, especially life attitude and consumption habits of the young. It introduces the brands that fit and lead the lifestyle of young people. Its commercial area highly matches the landscape, creating an open consumption space. Of the dozens of brands introduced in the mall, nearly half of them are the first stores in China, Beijing or the western Beijing, or concept stores. In addition, THE NEW cooperates with Beijing Institute of Fashion Technology to cultivate original designers and traditional Chinese-style brands.
The brand-new Xidan Cultural Square's flexible traffic flow, large glass curtain walls and open spaces connect the indoor space with the outdoor park. In addition, the wide staircase in the above-ground square is a suitable place for small concerts, salons, book signings and other cultural and art activities.
THE NEW will regularly organize brand weeks, electronic music parties, fairs and other activities, so that customers can not only buy their favorite products there, but also learn new knowledge and skills, as well as make friends that share the same interest.