Xicheng District's Time-Honored Eateries Launch Fresh and Healthy Dishes to Attract Young Diners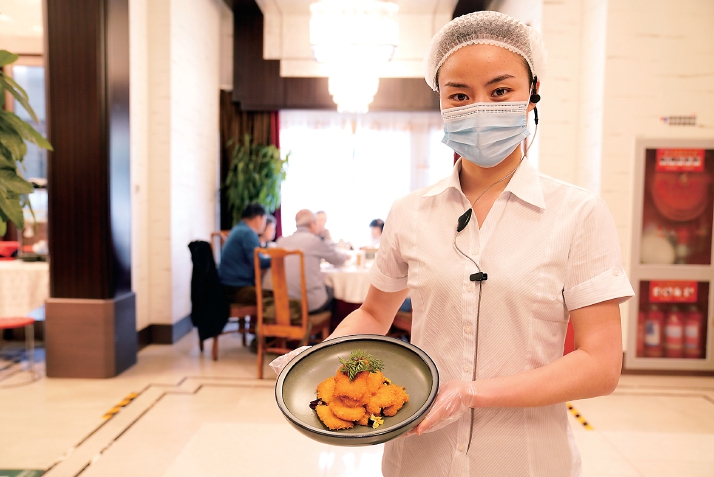 In the early summer when the temperature is rising and there are abundant food ingredients, time-honored restaurants in Xicheng District use the fresh-keeping technology and integrate innovation with tradition to attract young diners.
Since May, the time-honored eateries' intangible cultural heritage delicacies and innovative dishes have been listed among the most ordered food online and offline. Some innovative dishes, well-known dishes and intangible cultural heritage dishes of restaurants under Huatian Catering Group are among the top ten most ordered dishes. Data on an online food ordering platform shows that innovative dishes are most popular with young consumers. Fish stuffed with cheese, sauteed chicken with ginger and chilli, and lamb chops in Burgundy have attracted the attention of many young diners.
The research and development of innovative dishes have lasted for nearly half a year. As a research and development team, chief chefs from many restaurants under Huatian Catering Group have developed more than a dozen dishes after taking data collected online, customer satisfaction, diners' comments, food and dining trends as well as cost-effectiveness into consideration. Three dishes were finally selected to be officially launched in restaurants.
The new dishes highlight dietary balance and meet the needs of diners. Featuring selected ingredients, precise temperature control of cooking oil and traditional culinary skills, the delicacies with less sugar, salt and oil go with the trend of healthy diet, making young diners have a new understanding of the time-honored brands.