Over One Million People Receive COVID-19 Vaccines in Xicheng District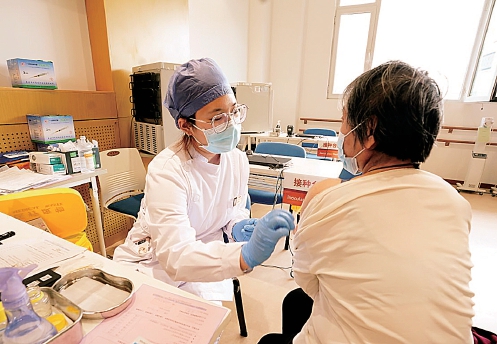 One million people have been vaccinated against COVID-19 in Xicheng District as of May 12. To be specific, 1001642 people have received their first shot and 876845 people have received their second shot as of 17:30, May 12.
Opening a "green passage", adding barrier-free facilities, sending special cars to pick up elderly people, arranging community doctors to answer relevant questions on the vaccination site... Xicheng District provides many convenience services for seniors aged 60 and above as well as people with limited mobility.
In order to make it more convenient for employees of local enterprises to receive the vaccine, Xicheng District has taken various measures, such as adding temporary vaccination sites in enterprises and communities, and extending the opening hours of the sites.
Since the start of the vaccination, Xicheng District has established a "1+21+18+N" vaccination system covering the whole region. One district-level vaccination site, 21 fixed ones in 15 sub-districts, 18 ones in commercial areas and communities, and some mobile vaccination vehicles can meet the demand of all kinds of people in Xicheng District.