Xicheng District Vigorously Ensures and Improves Disabled People's Wellbeing
China marks the 31st National Day for Helping the Disabled on May 16. Xicheng District keeps serving the people with disabilities and solving their problems. It has promoted barrier-free construction for three years. It explores new models of helping disabled people get employed, and protects their rights to receive rehabilitation training. The district also organizes activities related to the Beijing 2022 Winter Olympics and Paralympics. This year marks the 100th anniversary of the CPC's founding as well as the 30th anniversary of the promulgation of the Law of the People's Republic of China on the Protection of Disabled Persons. People with disabilities in Xicheng District are enjoying a high-quality and happy life.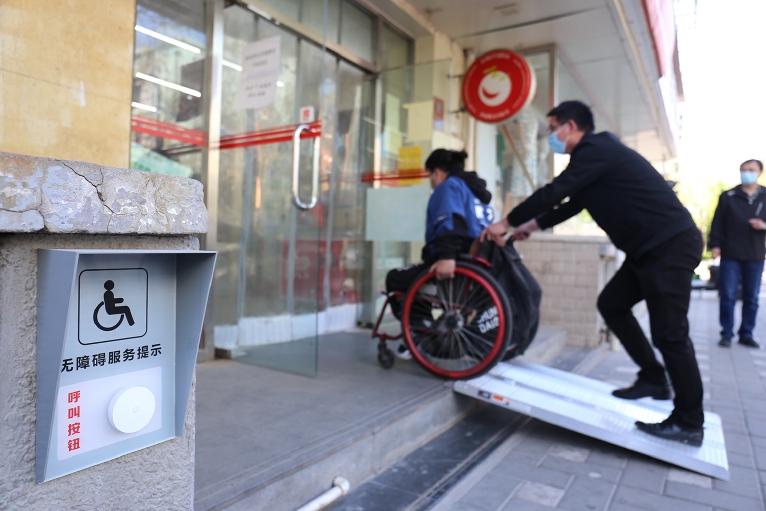 Xicheng District conducts renovation projects of barrier-free facilities in small-scale businesses.
Xicheng District offers various rehabilitation services to people with disabilities.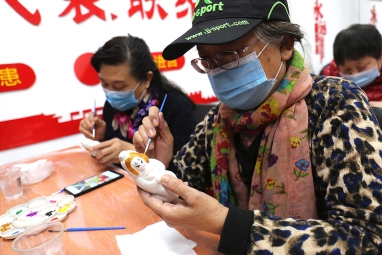 Disabled people learn how to paint Lord Rabbit figurines in the center for disabled people.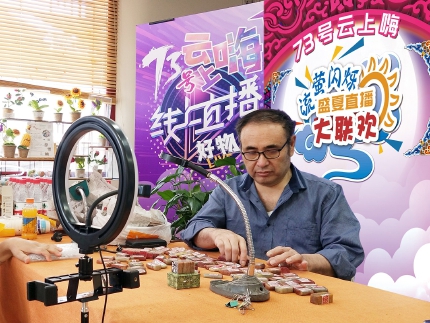 Xicheng District Employment and Entrepreneurship Base for Disabled People builds a live-streaming platform for disabled persons.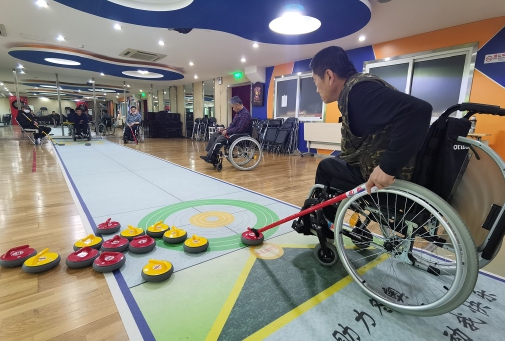 Xicheng District Association of Persons with Physical Disability sets up a dry-land curling team.