2021 Xicheng District Primary and Secondary Schools' Series of Jump Rope Activities Starts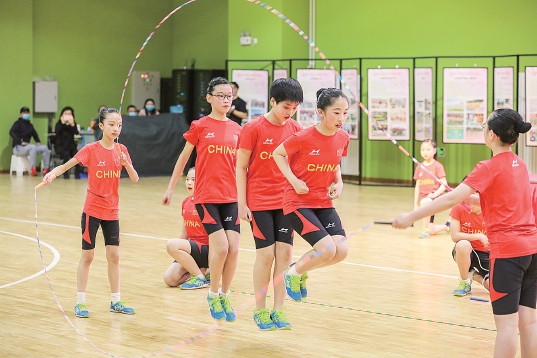 2021 "Rope Jumping in Campus" Xicheng District primary and secondary schools' series of jump rope activities was launched in Beijing No.14 High School on April 16.
In the future, schools in Xicheng District will carry out jump rope activities at breaks, in physical education classes and the time after class. Moreover, Xicheng District promotes the integrated development of school and family sports. Schools will further increase the time for physical exercise at home, and improve the quality and effect of home-based physical exercise. And the students will motivate their family members to participate in physical exercise.
In the next step, Xicheng District's students will take one physical education class a day to guarantee the time for physical exercise. Xicheng District will take measures and make efforts to encourage students to participate in sports and master at least two sports skills during school. The district will also increase funding to speed up the solution to the problem of insufficient sports venues in schools, and take precise measures to improve the level of physical health monitoring of students.