Green Consumption Comes into Fashion in Xidan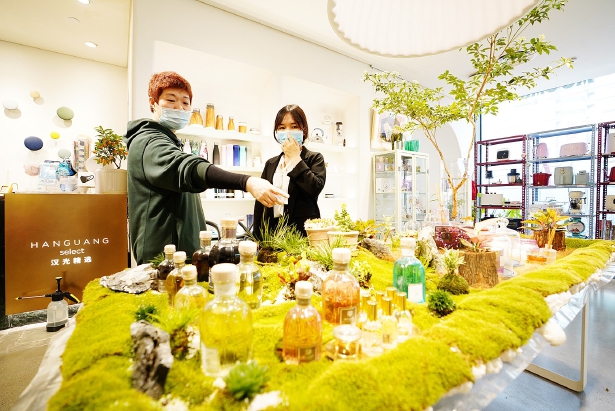 In the early spring of April, green consumption comes into fashion in the Xidan commercial area. Green plants, customized potted plant products, recycling of used skincare bottles... green elements and the awareness of environmental protection are popular in offices and homes.
As the early spring arrives, department stores and shopping malls in Xidan recently launched customized potted green plant products. The designer customizes a product according to the consumer's requirements and personal preferences. In addition to end products already matched with fashion toys, household items or fragrance, consumers can also make an appointment to buy a customized product.
The used skincare bottle recycling campaign is underway in the makeup area. Some skincare brands encourage consumers to exchange empty bottles for consumption points or products. "We regularly transport the empty bottles to the designated locations of the manufacturers, and the bottles will be processed and reused," a staff member working in the makeup area said.
From seeds to threads, from dyes to fabrics... the cloth making craftsmanship, a Chinese intangible cultural heritage item, not only presents the beauty of nature, but also allows consumers to learn relevant knowledge while shopping. The combination of the intangible cultural heritage craftsmanship and the concept of environmental protection promotes the green consumption.