Xicheng District Administers over 1 Million COVID-19 Vaccine Doses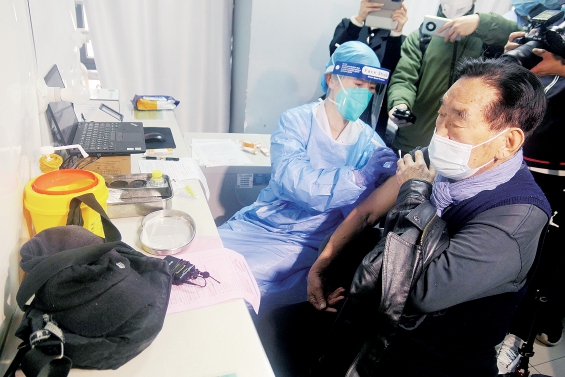 Opening a "green passage" for people aged 60 and above, setting up barrier-free facilities, optimizing the vaccination appointment system, opening 24-hour telephone counselling service, setting up counselling points in communities and business areas... Xicheng District has made concerted efforts and taken various measures to promote and organize the COVID-19 vaccination since the vaccination started on January 1. As of 15:00 on March 28, Xicheng District has administered 1.0074 million COVID-19 vaccine doses, 45000 of which have been administered to people over 60.
In order to make the residents receive the vaccination near their homes, Xicheng District has set up 22 fixed vaccination sites, including one district-level large-scale vaccination site and some vaccination sites in 15 sub-districts, as well as several temporary vaccination sites. Residents can register for the vaccine by calling the local community or sub-district, or through the WeChat official account. 330000 people in Xicheng District have received the COVID-19 vaccine doses by making an appointment through the WeChat official account.
Moreover, Xicheng District promotes the mass vaccination by visiting people living or working in Xicheng District. The district has also trained people in answering counselling calls and explaining relevant policies, in order to respond to various questions and demands quickly, accurately and thoughtfully.