Guang'anmennei Sub-District Held Volunteer Service Activities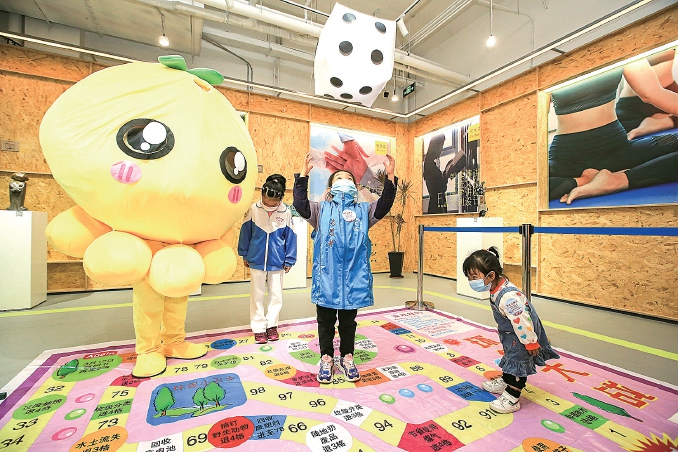 Guang'anmennei Sub-district held a series of volunteer service activities at the Guang'anmennei Sub-district Citizen Culture Center recently. Some local residents, volunteers and children took part in the activities.
At the event, 100 outstanding volunteers working at the front line against the COVID-19 outbreak were awarded. The sub-district also organized a game and a knowledge quiz relating to environmental protection. Moreover, volunteers exchanged points according to the intensity and duration of volunteer services they offered, and used the points to take part in activities held by the citizen culture center, such as guzheng (Chinese zither) playing, new style story telling, and Peking Opera appreciation.
Guang'anmennei Sub-district currently has more than 15000 registered volunteers, accounting for 30 percent of the sub-district's total population. Volunteers have played an important role in the prevention and control of the pandemic, garbage sorting, and so on. The sub-district hopes that the volunteer service activities attract more citizens and families to join the volunteer team, and to carry forward the spirit of volunteer service. And it builds a platform for volunteers to participate in community governance and serve residents.