Xicheng District Provides Considerate Services to People Working and Staying in Beijing during Spring Festival
Over recent days, government departments, sub-districts and enterprises of Xicheng District have provided considerate services and taken a series of measures to serve the people who work and stay in Beijing during the Spring Festival instead of returning to their hometowns, and to ensure they have a happy Chinese New Year.
Xicheng District Branch of China Post delivers Spring Festival goods free of charge for firefighters on duty during the Spring Festival.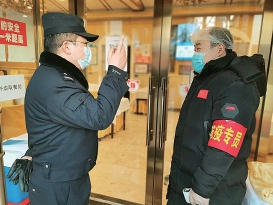 Policemen publicize tips on the epidemic prevention and safety production to people spending the Spring Festival in Xicheng District.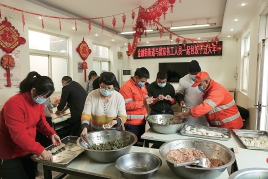 To welcome the upcoming Spring Festival, some staff members of the Financial Street Sub-district make dumplings together with the workers who choose to work in Xicheng District during the holidays instead of returning to their hometowns.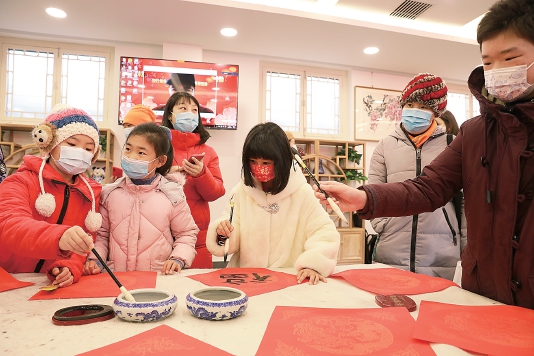 In Shichahai Sub-District, five children write the "Fu" (good luck and good fortune) character for elderly people at the nursing home.
Dashilan Sub-District held Spring Festival's eve dinner-themed live-streaming activity.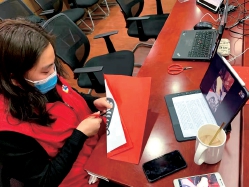 Financial Street Sub-District conducts the Year of Ox paper-cutting live-streaming.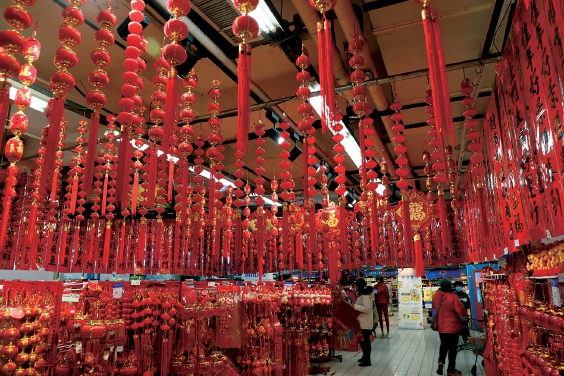 There are a variety of Spring Festival decorations in Xicheng District's shops and supermarkets.