"Charming Dashilan" Photography Exhibition Kicks off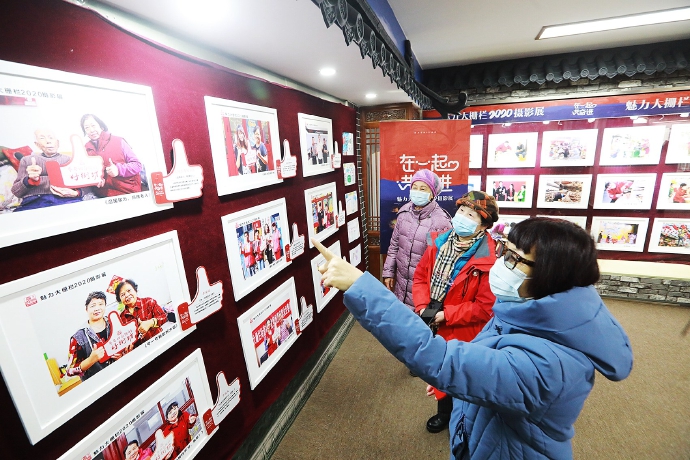 The annual "Charming Dashilan" photography exhibition kicked off recently. As a brand event of the Dashilan Sub-district of Xicheng District, this year's exhibition focuses on the touching moments in the fight against the COVID-19 outbreak, people working at the front line against the novel coronavirus pneumonia, and precious life memory in neighborhoods. More than 100 pictures, objects, paintings and calligraphy works are on display.
What's new is that this year's opening ceremony was live streamed, inviting photographers and main characters in the photos, as well as calligraphers and painters to share their ideas on the works and the stories about the works. It's worth mentioning that in order to avoid crowds during the pandemic, people can make a reservation by call before visiting the exhibition, or visit the online VR exhibition on the WeChat official account of Dashilan Sub-district.