Cultural Innovation Market Opened in Xidan Huawei Shopping Center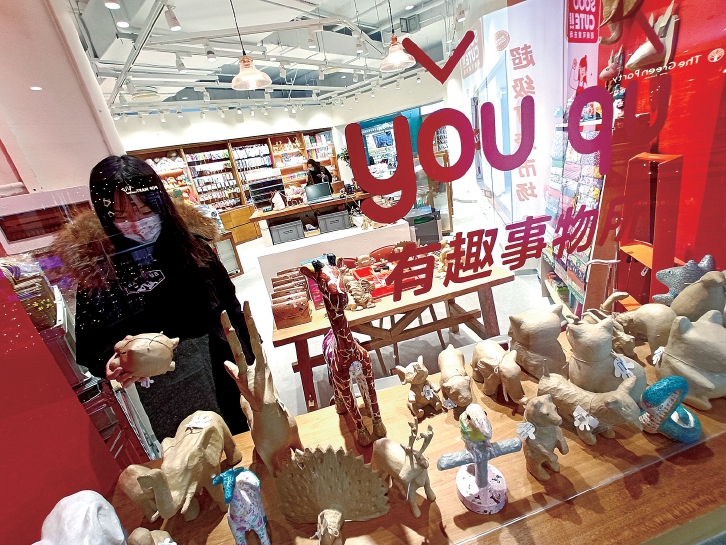 Various animal-shaped toys made of environmentally friendly recycled paper, a rich variety of copybooks, and very soft ink brushes that do not even require ink and Xuan paper... Recently, the Chic & Pop Street of Huawei Shopping Center in Xidan, Xicheng District has been upgraded again, with the opening of the Super Cute Market on the west side of the third floor. In the Super Cute Market, there are not only cultural creative brands such as the "you qu (interesting)" store, creative handbook store, hot stationery store, and writing-themed store, but also popular cultural innovation clothing stores.
More than a dozen super popular stationery and cultural innovation brands at home and abroad open stores in the 720-square-meter Super Cute Market. Customers can buy products from writing tools, handbooks, blind boxes to cultural innovation products, from stationery needed by students to hottest products that young people are often interested in and buy.
As there's the demand for consumption upgrade, Huawei Shopping Center opened the YO! Fun! Street in 2018, which has become a dining area that is very hot online. The newly-opened Super Cute Market is expected to become a new hit online. The operator of Huawei Shopping Center states that they will continue to support start-up brands and buyer stores, and provide specialty stores with space for high-quality development. Moreover, they will make very effort to meet the needs of young customers, and seize market opportunities to create other "small but beautiful" business cases.