Beijing's Oldest Xiejie Restored to Its Former Charm: East Section of Gulou West Street Gets Renovated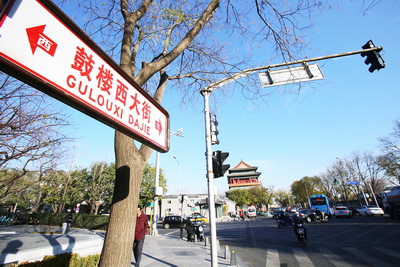 Newly set up street sign.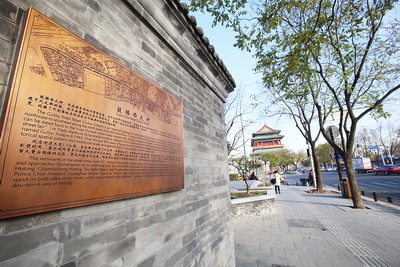 Detailed Introduction of Gulou West Street.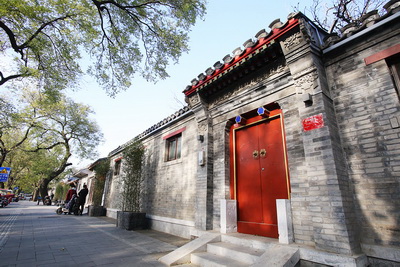 Exterior walls get renovated, in order to reproduce its former charm.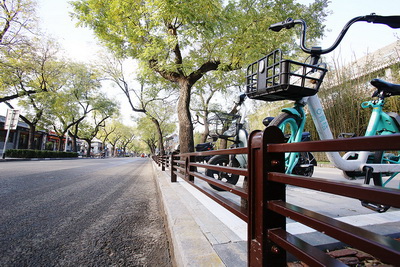 Bicycles are placed in order on the non-motor vehicle lane.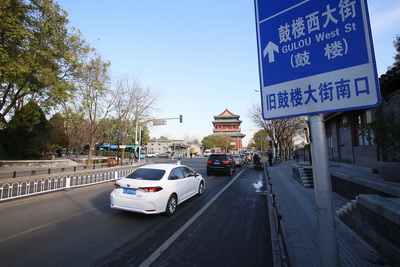 After renovation, traffic in Gulou West Street becomes orderly.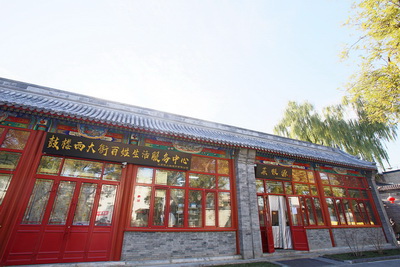 A residents life service center is built.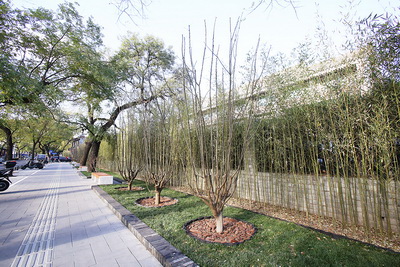 Improved green landscape creates a more pleasant environment.
The east section of Gulou West Street, the oldest xiejie (byway) in Beijing which was built in the Yuan Dynasty (1271-1368) and has a history of more than 800 years now, was unveiled recently after three years of renovation. The 1.7-kilometer-long Gulou West Street neighbors Di'anmenwai Street, Jiugulou Street and Gulou East Street at its southeast end, and the Deshengmen Gate at its northwest end.
To the east of Ganlu Hutong, the first section to be unveiled is nearly 800 meters in length. The pavements on both sides of the street are all paved with antique-style floor tiles, and the facades of the houses along the street have been renovated in an antique style as well. There are also bamboos and begonias planted against the walls, as well as leisure seats under Chinese scholar trees, which attract passers-by to slow their pace.
After renovation, there is a 150-meter-long pavement newly built outside Guanghua Temple. Red walls and gray tiles present the charm of traditional Chinese architecture. And two pocket parks have been built as well. One is a watchtower-themed park located at the intersection of Gulou West Street, and the other is a bamboo-themed park located in No. 67 Gulou West Street.
The whole Gulou West Street will complete renovation by the end of this year. At that time, one pier which originated in the Yuan Dynasty, and two pocket parks will be open to the public. Gulou West Street will be restored to its former charm and become the first tree-lined slow lane in the north end of the Central Axis of Beijing.