Xicheng District Held Theme Event in Beijing Zoo to Mark National Science Popularization Day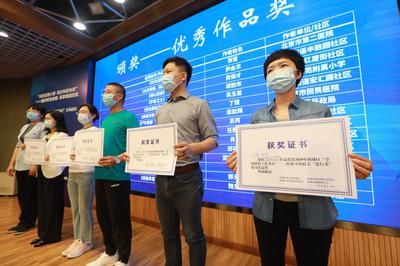 Xicheng District's main event to mark this year's National Science Popularization Day was held in Beijing Zoo recently, hosted by Xicheng District Association for Science and Technology and co-organized by Beijing Zoo and Xicheng District Center for Disease Control and Prevention. The main event focused on Beijing's wildlife protection management regulation, garbage classification, and prevention and control measures of COVID-19. With this opening event as a start, other organizations and enterprises will hold a variety of themed activities. The main event included science magic show, knowledge quiz, and interactive science exhibition.
An exhibition of the winning images of the 55th Wildlife Photographer of the Year 2020 kicked off in the Science Museum of Beijing Zoo on the same day. The exhibition is known as the "Oscar" of the nature photography. In this year's exhibition, visitors can not only appreciate excellent works by 4 Chinese award-winning photographers, but also enjoy works by other top nature photographers. The exhibition will end on October 17.
It's worth mentioning that two science tour routes of Beijing Zoo, themed with "Bird's Beak and their Wisdom" and "Star Animals", were also unveiled in the science popularization day-themed event. Tourists can use the "fun map" to find animals marked on the map, take photos with the animals, and know scientific knowledge related to the animals.