Rongleyuan Pocket Park Opens in Guang'anmenwai, Xicheng District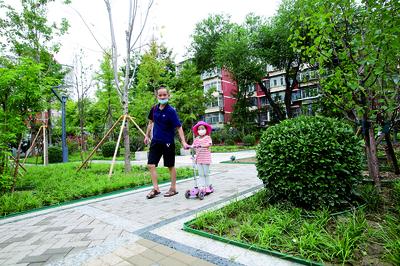 After more than one month's construction, Rongleyuan pocket park formally opens to citizens, becoming another "green living room" in central Beijing. It's located at the west bank of the Lianhua River in Guang'anmenwai, and at the north side of the Guang'anmenwai station of Xicheng District Horticulture Promotion Center.
At the end of summer and early autumn, Guang'anmenwai Sub-district of Xicheng District makes full use of a piece of vacant land to build the pocket park covering an area of 1408.4 square meters. The square garden is small but elegant, and semi-open. There are many varieties of flowers and trees planted in the garden, such as Chinese scholar tree, ginkgo tree, Yulan magnolia tree, Red Sentinel (crabapple) tree, crape myrtle, and viburnum sargentii.
Moreover, there are pavilions and seats in the park, where residents can rest and chat. In addition, it's very thoughtful to set up barrier-free ramp at the exit of the park, providing convenience for people who use wheelchair or baby stroller.