Colorful Spring Festival in Xicheng District with Cultural Elements
During the Spring Festival holiday, Xicheng District prepared various cultural "New Year's goods" for the public. Visitors visited parks in Xicheng District, residents read books in libraries and took part in community activities, such as tasting Spring Festival dishes and learning traditional Chinese culture... People spent a colorful Spring Festival with cultural elements in Xicheng District.
The contrast of white snow and bright-colored Spring Festival decorations created a beautiful scene.
A craftsman taught a child how to make blown sugar.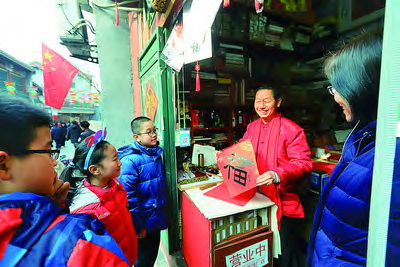 A store presented the Chinese character "Fu" to customers.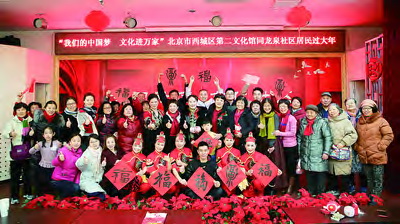 Xicheng District No.2 Culture Center gave Spring Festival performance in community.
Spring Festival drum show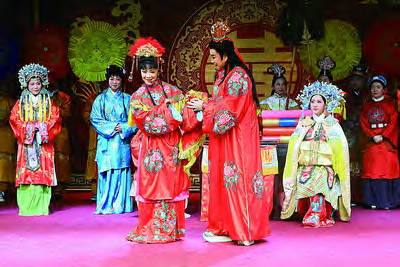 The "Imperial Concubine Jia Yuanchun's Visit to Her Family" performance was staged at the Grand View Garden during the Spring Festival.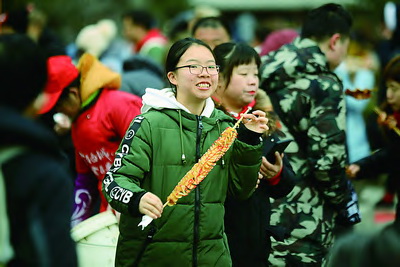 Tourists enjoyed delicious food at the temple fair.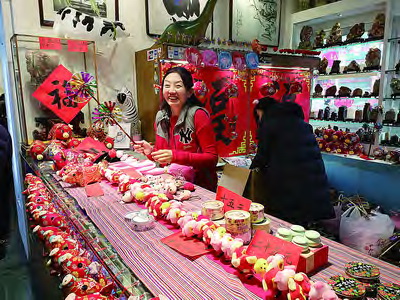 Booth at a temple fair in festive atmosphere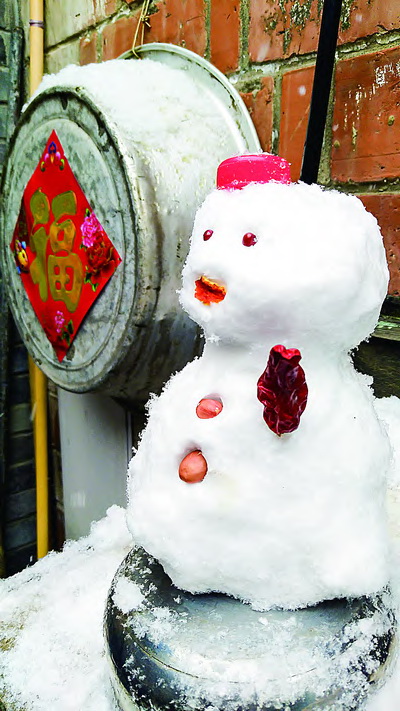 The snowman and the "Fu" add charm to each other.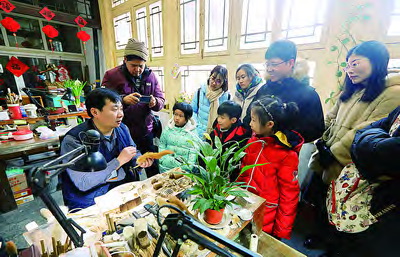 A craftsman of a time-honored brand showed his exquisite craft.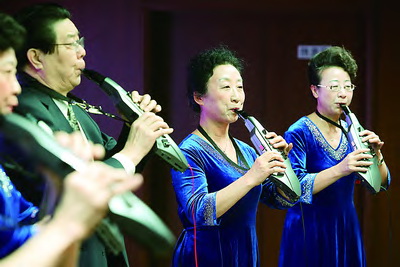 Community residents held a performance to celebrate the Spring Festival.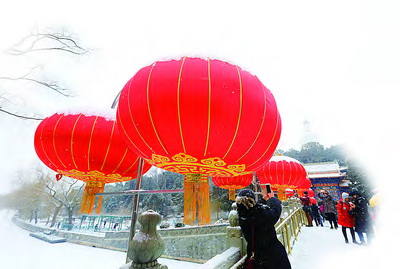 Tourists enjoyed snow fun in Beihai Park.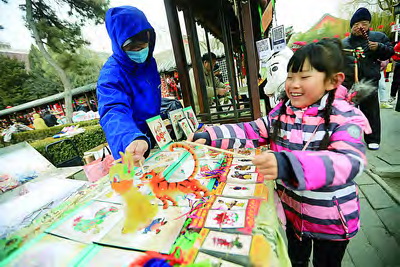 Child bought traditional window decoration.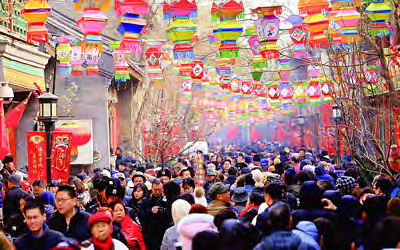 The Changdian Temple Fair was crowded with visitors.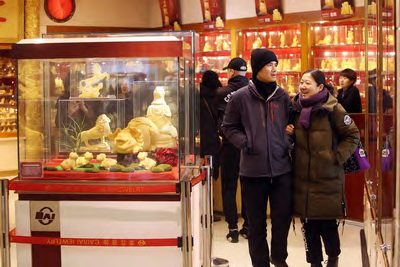 Caibai Jewelry Store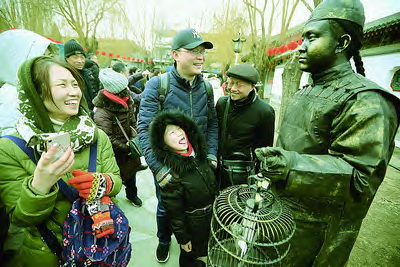 Tourists loved "bronze man" performance.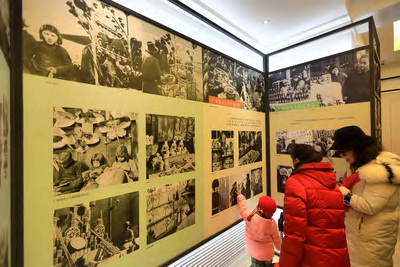 Temple fair-themed exhibition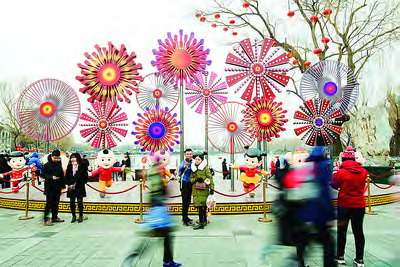 People took pictures to record happy moments.