Xicheng District in Festive Atmosphere to Celebrate the Spring Festival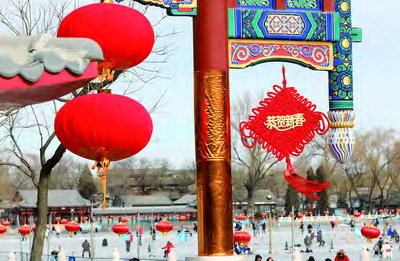 Red lanterns hanging in the Shichahai Ice Rink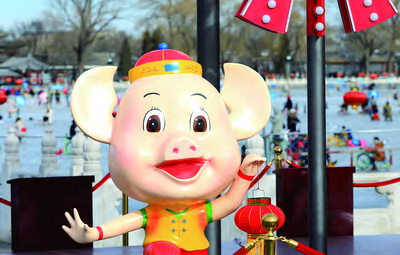 The Year of the Pig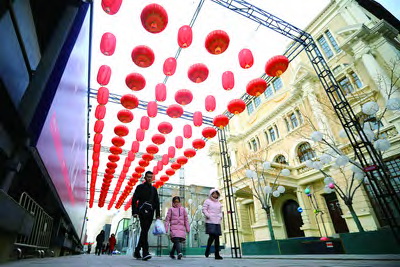 Enjoy Chinese culture at Beijing Fun.
Spring Festival-themed calligraphy work
Tourists took photos in front of Spring Festival sculptures.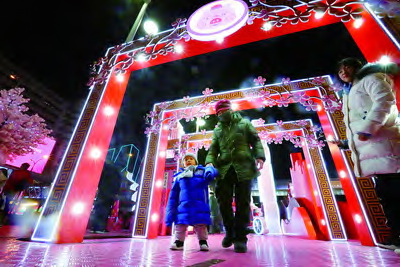 Red gates are set up to welcome the Chinese New Year.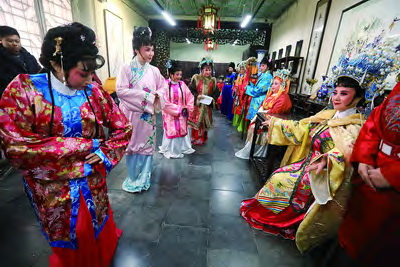 The "Imperial Concubine Jia Yuanchun's Visit to Her Family" performance procession is ready to perform at the Grand View Garden during the Spring Festival.
Children are very happy as the Spring Festival is coming.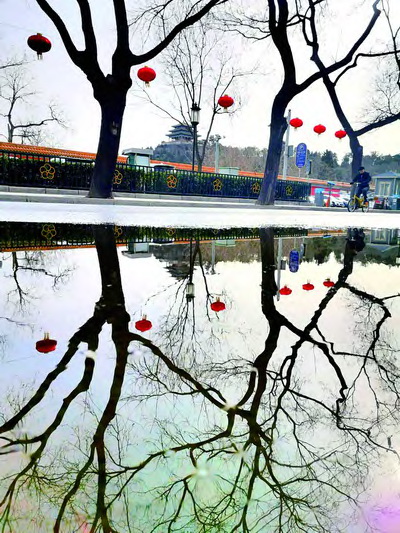 Red lanterns and old trees add charm to each other.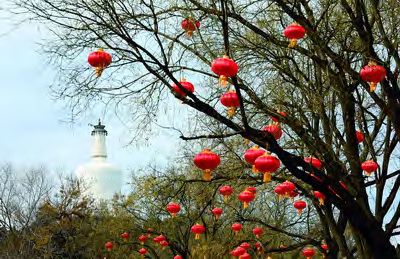 White pagoda and red lanterns add charm to each other.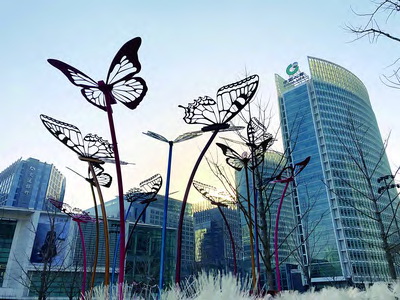 The Financial Street is decorated with butterfly sculptures to celebrate the Spring Festival.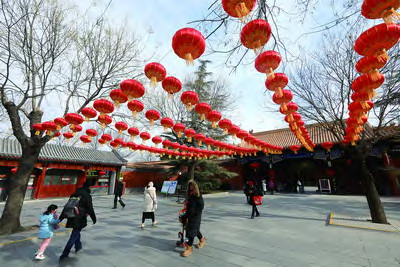 Tourists visited ancient buildings.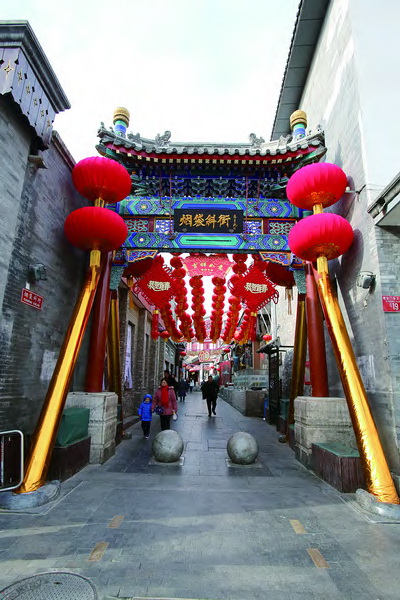 Visit old street to enjoy the charm of the old capital.