Various Activities Held in Xicheng District to Greet the Spring Festival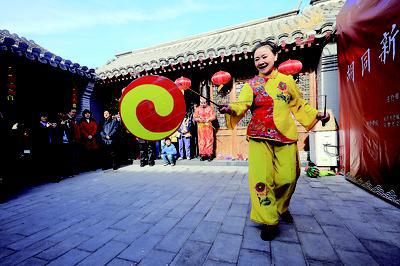 Traditional folk artist shows unique skills at the hutong temple fair of the No. 93 Courtyard Museum.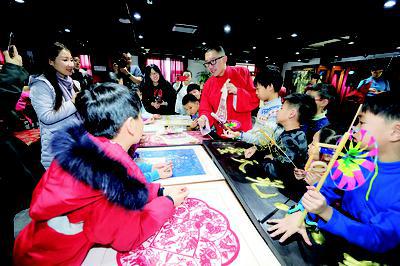 Children experience Spring Festival folk custom and intangible cultural heritage at the Sanqingyuan Opera House.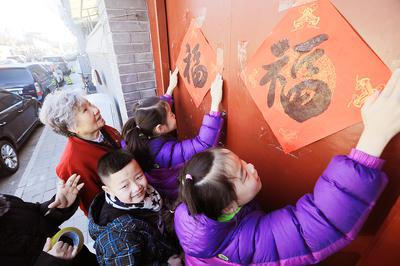 Children help elderly residents paste Chinese character "Fu(luck)" on the door to greet the Spring Festival.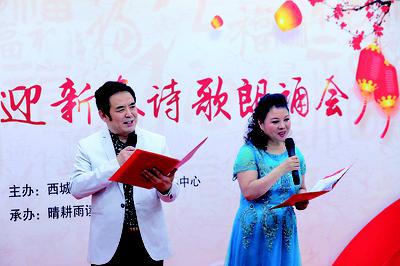 Niujie Sub-district held Spring Festival poetry recitation.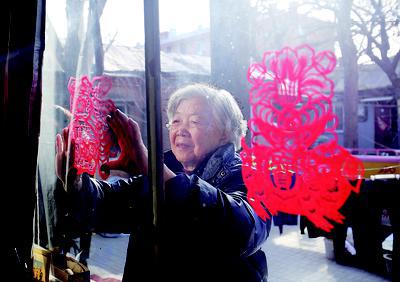 A resident in the Jiaochang Community, Guang'anmennei Sub-district pastes paper-cuts for window decoration in the Xiaonian Festival.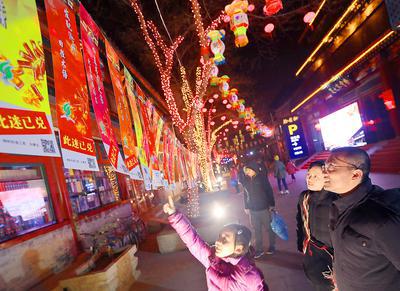 Residents guess the lantern riddles.