Everyone Takes Part in Fight against Novel Coronavirus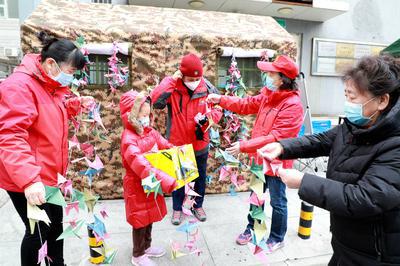 Residents give paper cranes to the checkpoint of Dewai Street East Community as a gift of blessing.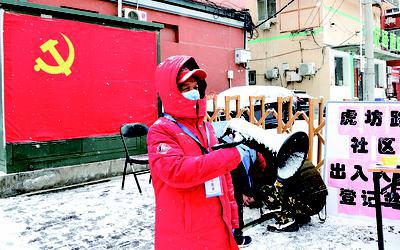 A member of the Communist Party of China (CPC) held a loudspeaker to publicize epidemic prevention and control knowledge in Hufanglu Community, Tianqiao Sub-district.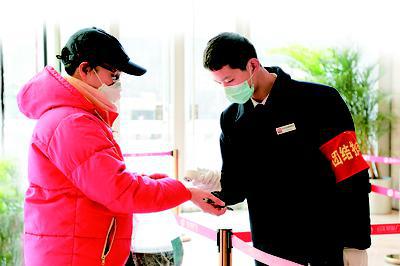 A staff member of a property management company in Desheng Sub-district checks the temperature of an employee working in the office building.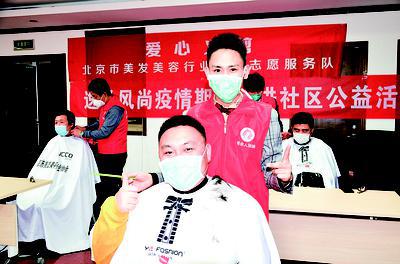 Beijing Hairdressing and Beauty Association organized hairdressers to serve front-line epidemic prevention staff for free.
Feng Qiuyun, an elderly CPC member living in Longquan Community, Taoranting Sub-district, writes rhymes about epidemic prevention.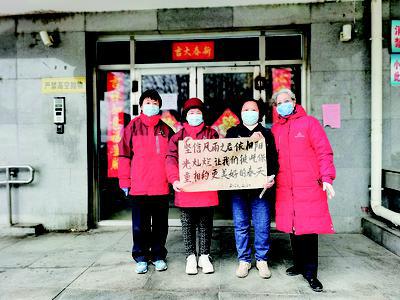 Resident volunteers of Xiaomachang East Community, Guang'anmenwai Sub-district form the "Four Sisters of Disinfection" group.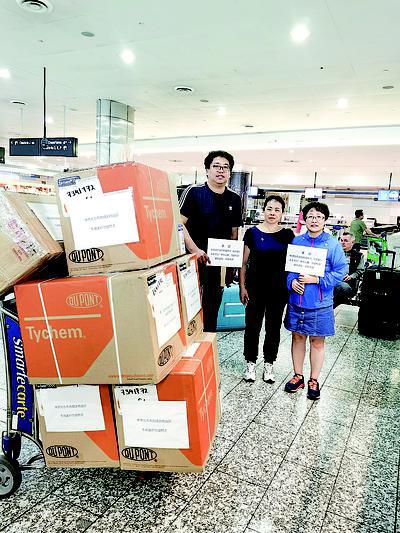 Warm-hearted people found other warm-hearted people at Melbourne Airport to help bring protective supplies back to China.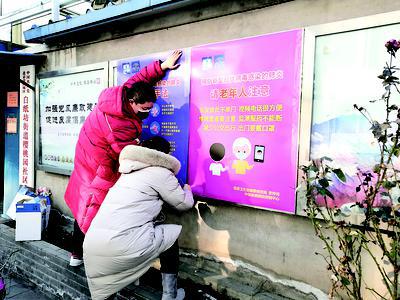 Community workers of Yingtaoyuan Community, Baizhifang Sub-district post posters to publicize disease prevention and control knowledge.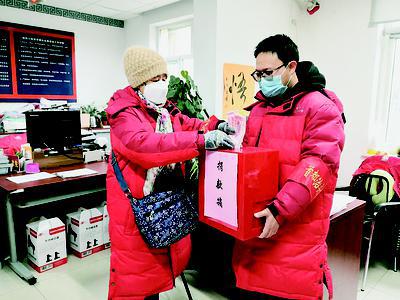 A resident of Xinjiekou Sub-district voluntarily donates money for the fight against the novel coronavirus.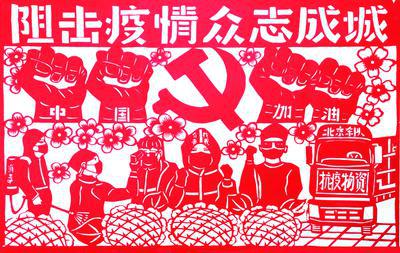 Yang Minjie and Chi Xueqin, a couple of paper-cut masters living in Fuzhouguan Community, Taoranting Sub-district, make paper-cuts about combating the epidemic.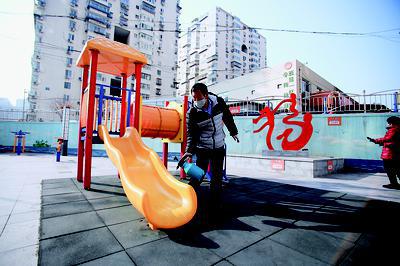 An employee of a government unit disinfects the public square of a community in Niujie Sub-district.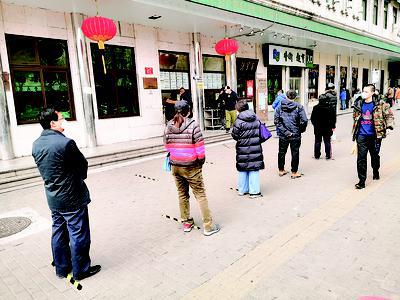 Businesses post "one-meter markers" on the ground, and customers voluntarily queue up with one-meter distance between each other.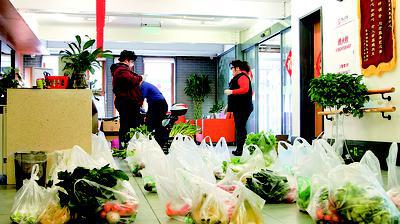 Dashilan Sub-district offers online food booking and non-contact delivery services.