Residents Go Shopping in a Supermarket with Full Supply of Daily Necessities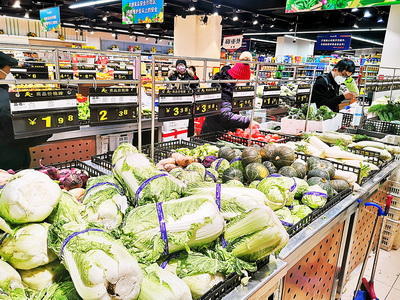 The reporter saw recently that a supermarket in Xizhimen South Xiaojie, Xicheng District had adequate supplies of vegetables and fruits with stable price. Citizens should wear masks and take temperatures before entering the supermarket.
There are 45 resident living centers and 57 supermarket chains in Xicheng District opening and providing more than 500 tons of daily necessities every day, to ensure residents' living.