Women's Volunteer Team Helps the Elderly to Go Through Coronavirus Epidemic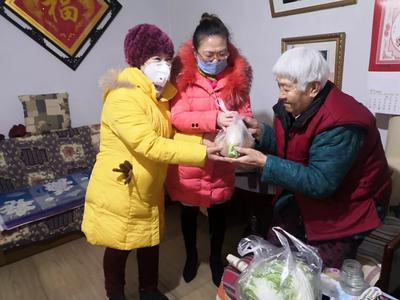 A women's volunteer team for helping the elderly actively participates in the fight against the novel coronavirus epidemic. They are from Shitou Community, Dashilan Sub-district, Xicheng District. They not only publicize epidemic prevention and control knowledge and conduct inspection in the community, but also provide services for empty nesters. The team is divided into five groups, each of which calls elderly people to know what they need and then help them.
Since elderly people seldom go out because of the coronavirus outbreak, members of the women's volunteer team call 43 elderly people living alone every day to give them spiritual support and relieve their anxiety. If one elderly people don't answer the phone, the volunteers will go to his/her home to see if he/she is fine.
The women's volunteer team has also asked the community for masks and presented them to elderly people who need. And the volunteers also give the elderly people disinfectant liquid which has been diluted for direct use. When visiting elderly people, the team members found that it's inconvenient for some people to go out to buy food. So they went to the market to buy food, and then deliver to the door, guaranteeing the empty nesters' basic life need.