Xicheng District's Grass Roots Join Haands in Fight against Novel Coronavirus Epidemic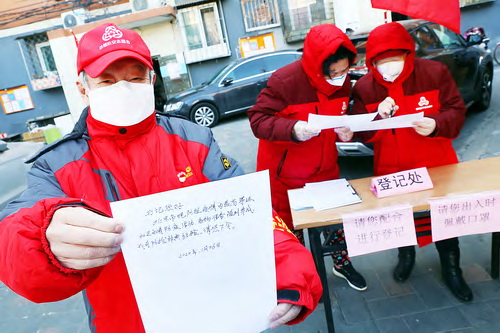 An old CPC member (first one in the left) volunteers to serve the community.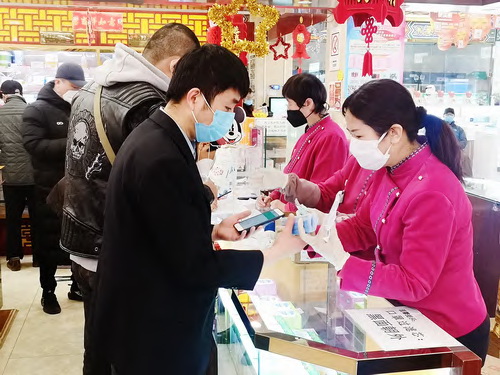 Baitasi Pharmacy sells masks at a fair price.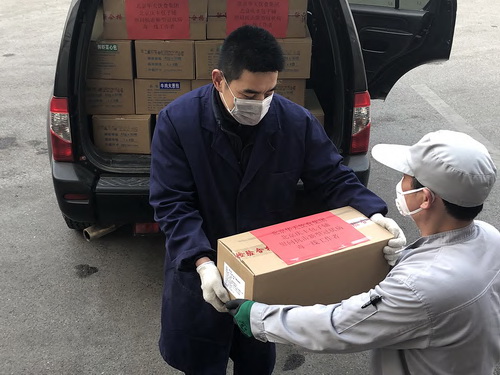 Huatian Food Group sends food of their time-honored brands to medical workers.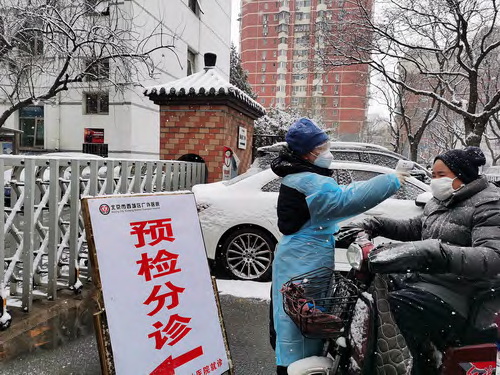 A worker of Guangwai Hospital checks the body temperature of a person who goes to a doctor.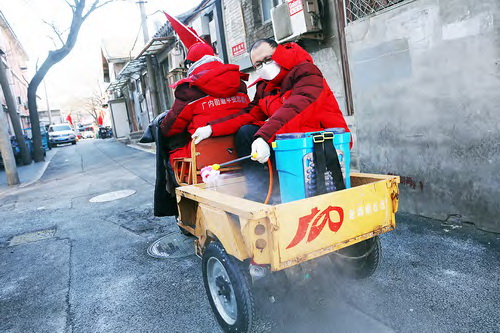 Community workers disinfect streets and alleys.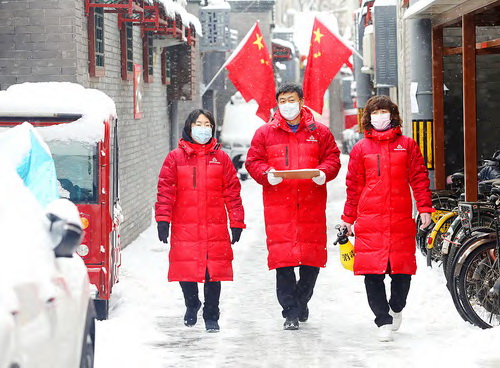 Community workers and sub-district's staff members still visited residential areas for epidemic prevention and control on snowy days.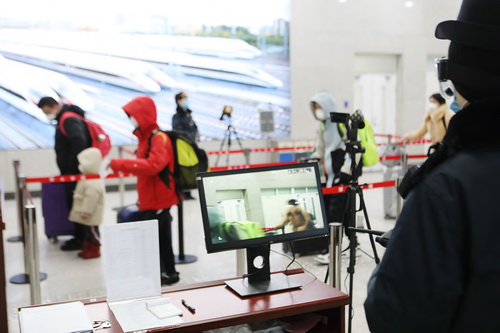 A worker of Beijing North Railway Station uses an image thermometer to take passengers' temperatures.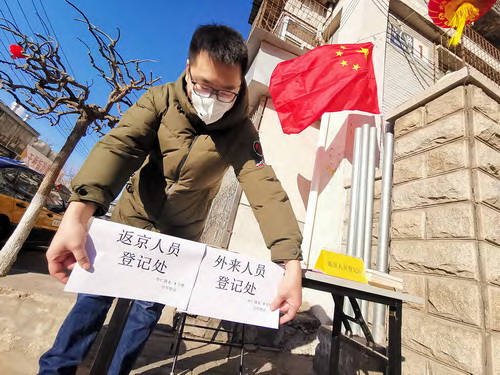 A property company sets up a registry for people returning to Beijing.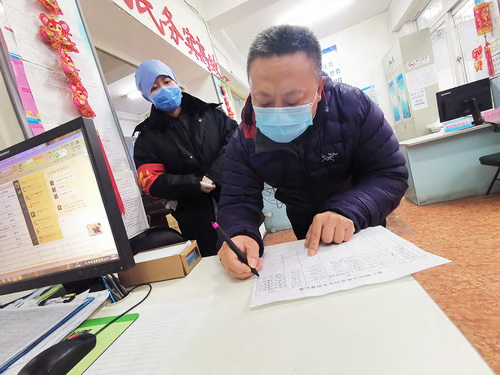 A CPC member voluntarily applies to serve his community.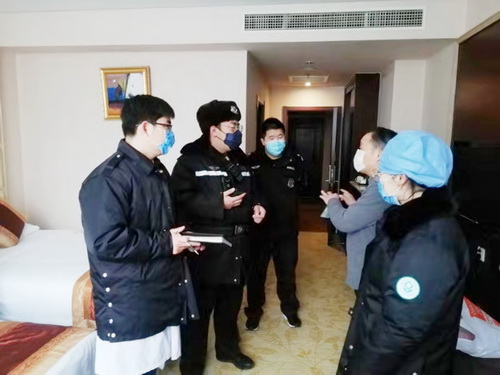 Staff members of a relevant government department check a hotel's epidemic prevention work.
Sanitation workers clear snow.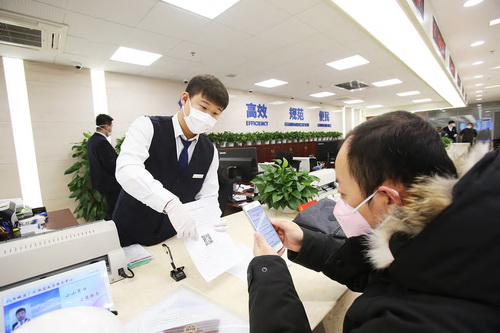 A staff member of Xicheng District Citizen Service Center recommends a resident to conduct business on an application, so he can go out as little as possible.