Grassroots Efforts Made to Fight Novel Coronavirus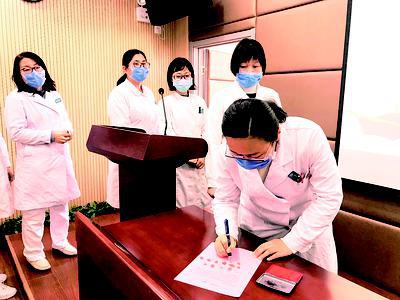 Medical personnel of Taoranting Community Health Service Center voluntarily signed a petition for joining in the fight against the novel coronavirus.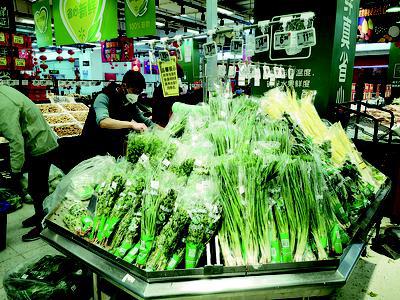 Food is in full supply in the supermarket to guarantee resident's basic living.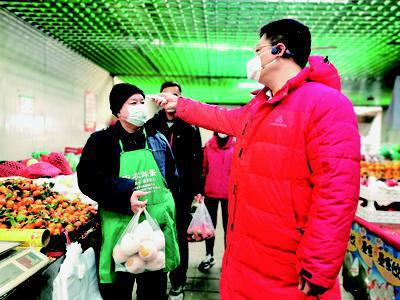 A community staff member checks the body temperature of a worker in the food market.
The market encourages residents to use a QR code payment.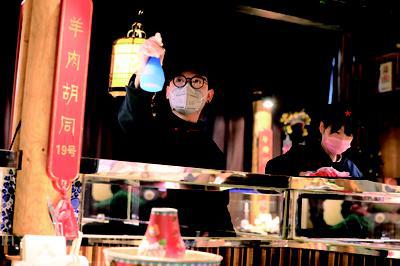 Waiters disinfect the restaurant and wear masks when on duty.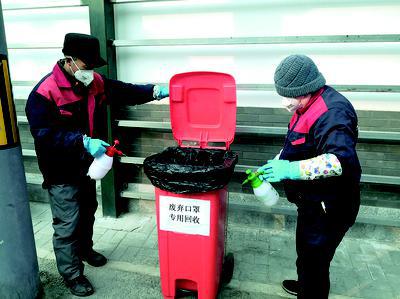 Chunshu Sub-district's Liulichang West Street Community's property company sends workers to disinfect the waste bin specially for collecting used masks.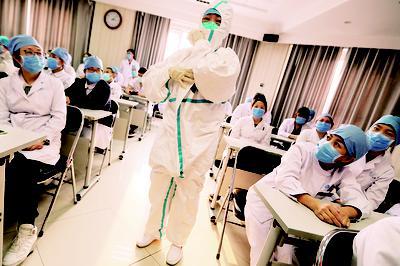 Zhanlanlu Hospital's doctors and nurses learn how to correctly wear protective suit.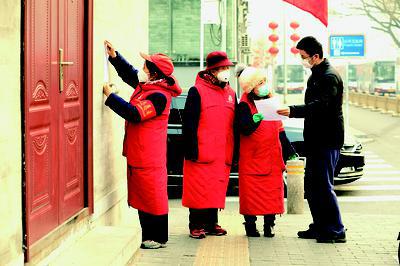 "Xicheng Dama" volunteers hand out leaflets on prevention and control of the novel coronavirus.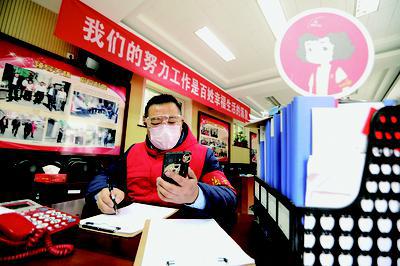 A staff member of a community in Xichang'anjie Sub-district makes a video call to a person under quarantine indoors.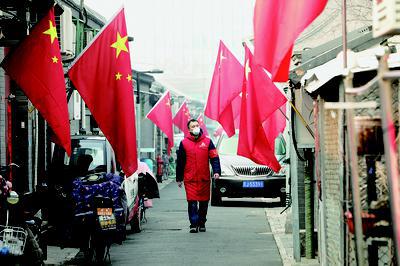 A community staff member conducts inspection in the streets.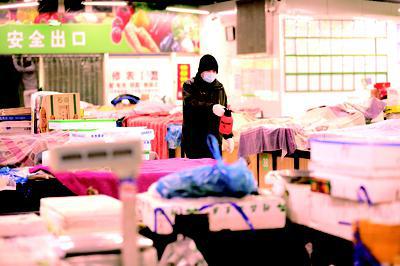 The market gets disinfected regularly.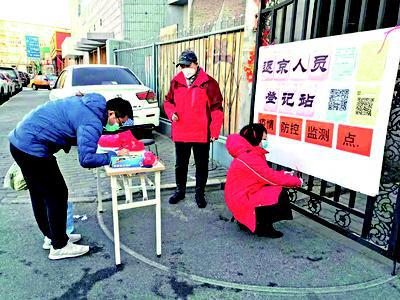 Guang'anmenwai Sub-district's Tianning Temple Nanli Community sets up a registry for people who come to Beijing from other regions.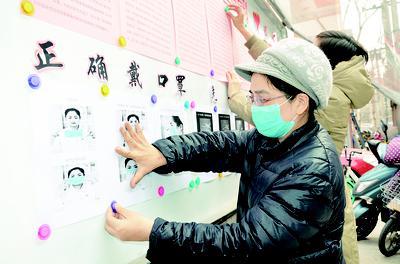 Community staff members of Tianqiao Sub-district make display boards to show how to correctly use masks for prevention.