Celebrate the Spring Festival, Welcome the Year of the Mouse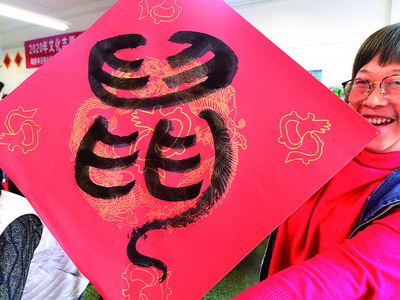 Xicheng District No.2 Culture Center presented calligraphy works to residents.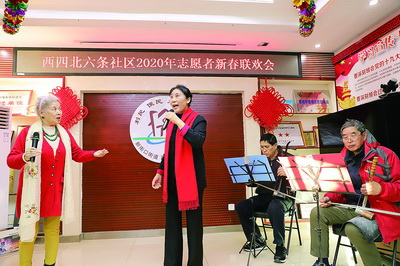 Volunteers of the Xisi Bei Liutiao (North Street 6) Community of Xinjiekou Sub-district gave a performance to celebrate the Spring Festival.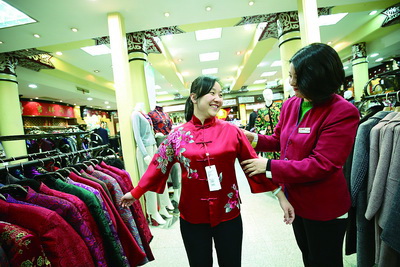 Traditional clothes by time-honored brand Ruifuxiang Silk Shop sell very well in Spring Festival.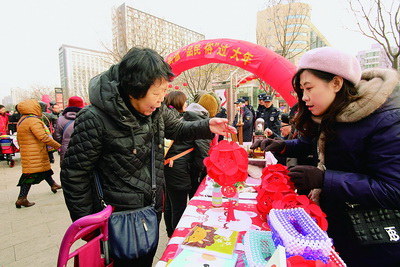 Residents buy special purchases for the Spring Festival.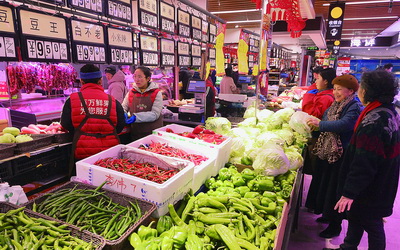 Meat, vegetables and fruit are in adequate supply at Xidan North Street Resident Life Service Center.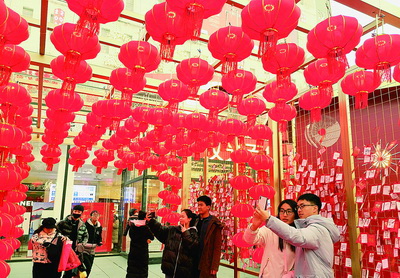 Xidan Commercial Street is decorated with red lanterns.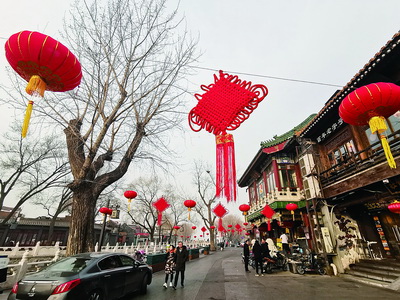 Xicheng District is in a festive atmosphere.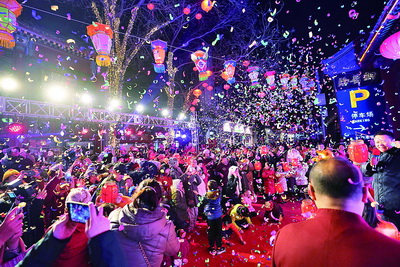 Liulichang Street is decorated with colored lanterns.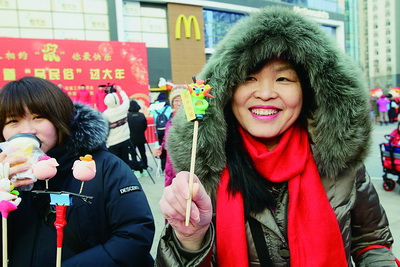 Intangible cultural heritage sugar figurines are popular with residents.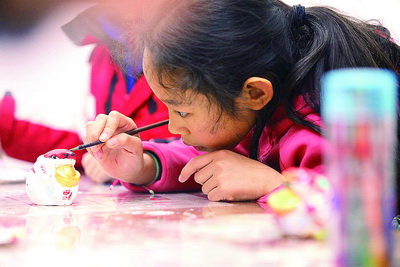 Children learn to paint mouse-shaped figurine under the guidance of intangible cultural heritage inheritor.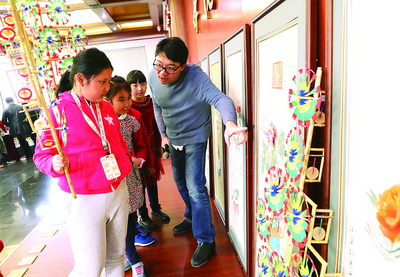 Children learn about traditional Beijing culture in Cathay Bookshop.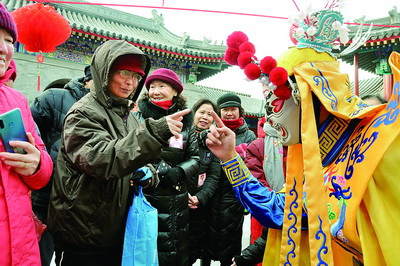 A face-changing performer interacted with the audience closely.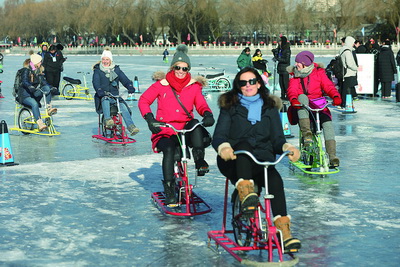 Foreign tourists experienced traditional Beijing ice games.