Over 200 Cultural Activities to be Held in Xicheng District to Celebrate Mid-Autumn Festival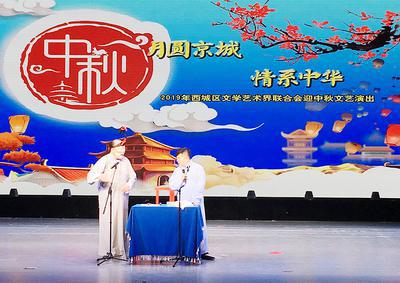 Xicheng District Federation of Literature and Art Circles staged Mid-Autumn Festival performance.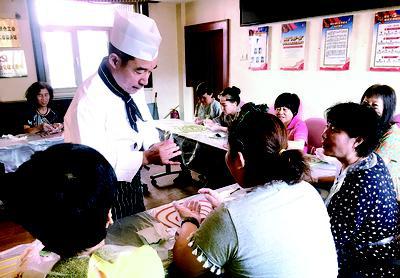 A pastry chef is teaching residents to make snow-skin mooncake.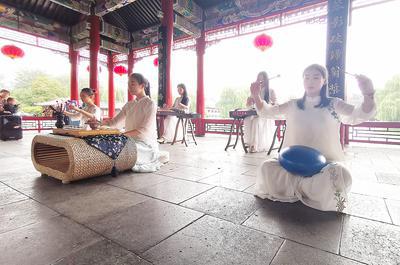 Preview of Grand View Garden's Mid-Autumn Festival performance
As the Mid-Autumn Festival is approaching, more than 200 cultural activities will be held in Xicheng District to celebrate the festival.
During the festival, cultural activities will be held in Yuetan Park and Grand View Garden as the main venues, and Xicheng District's other parks, libraries, cultural centers, museums, open plazas and large commercial areas as the sub-venues. Garden party, tea tasting activity, quyi and drama performances, poetry recitation, exhibitions, lectures, delicacy tasting activity, and charity activity will be held in public cultural places and 258 communities of 15 sub-districts of Xicheng District. Residents can participate in those activities on the site or online, to appreciate the moon and the autumn.
The "China's 70 Years in Comic Books" exhibition is on view at the Tianqiao Performing Arts Center from September 11 to October 2, organized by the Publicity Department of Beijing Xicheng District Committee of the CPC, and Xicheng District Bureau of Culture and Tourism. Works representing the era and the highest level of comic books are exhibited in the exhibition, showing the changes of the times, social development, and changes of people's life. The exhibition also features shared and interactive reading online and offline.
The "Red Handwriting" celebrity handwriting exhibition will be held by the Publicity Department of Beijing Xicheng District Committee of the CPC from September 15 to October 7. The collection of collector Fang Jixiao is displayed in the exhibition, showcasing outstanding contributions made by celebrities in culture, science, and education fields. Exhibits include handwriting and manuscripts of more than 200 famous people, covering literature, science, education, drama, music and film.
Yuetan Park will bring together a variety of cultural activities such as folklore performance, intangible cultural heritage exhibition, Mid-Autumn Festival culture exhibition, and party garden on September 13 and 14.
In addition, residents can also go to the Grand View Garden to recite poems in A Dream of Red Mansions, listen to guqin songs, taste tea, and paint Mid-Autumn Festival-themed stories, to feel the happiness of family reunion, and enjoy the charm of Chinese culture.