Social Retail Sales of 17 bln yuan Achieved during Beijing Xidan International Fashion Festival 2019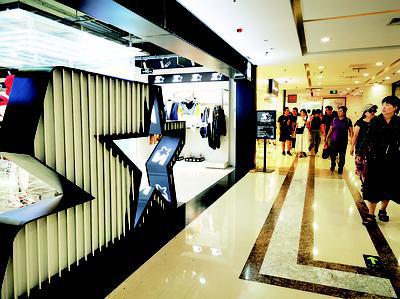 The 10th Beijing Xidan International Fashion Festival 2019 ended recently. According to statistics, Xicheng District's key businesses have launched more than 100 promotional activities under 10 topics in one and a half months, achieving a social retail sales of 17.715 billion yuan, an increase of 4.6 percentage points year-on-year.
The organizer of the festival also held the third "Fashion Popular Food" online selection event, in which restaurants in Xidan, Financial Street and Beijing Fun brought their 58 distinctive dishes to participate in. During the one-month event, many people selected their favorite dishes online. 3 "most creative dishes", 10 "most popular fashion dishes", and 3 "star dishes" were announced at the closing ceremony of the festival.
At the closing ceremony, a relevant person in charge of Xicheng District Bureau of Commerce made a keynote speech on Xicheng District's development of regional "first-store economy". Xicheng District will continue to conduct an in-depth exploration of "first-store economy", integrate the development of "first-store economy" into the improvement of regional business circle, and optimize the business environment in Xicheng District. Xicheng District will encourage brands to set up their first store (in Beijing or in China) in Xicheng District, and boost its "first-store economy".