6th "I am a Little Photographer" Summer Camp Concluded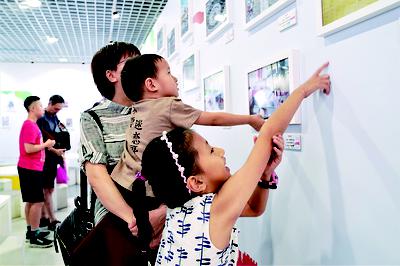 Laughter and applause reverberated around the multifunctional hall of the Capital Museum of China. The closing ceremony of the sixth "I am a Little Photographer" summer camp cum the award ceremony of the photography contest was held at the museum recently. The event is co-organized by Xicheng District Women's Federation, Xicheng District Women and Children Development Center, and the Capital Museum. Nearly 100 families participated in the summer camp.
The "I am a Little Photographer" summer camp has been held for successive years, and is loved by children and parents very much. This year's event continues to take "Witness" as its theme, and adds a new theme — "the Central Axis of Beijing", to highlight local characteristics and background of the contemporary time.
Children went on a journey of "witness" in one month. They visited old and mysterious Central Axis of Beijing to shoot unique buildings; they recorded local people living along the Central Axis and things that happened in this area from their own perspective; and they went to the Tiananmen Square, where the five-star red flag rises, to record people's admiration for the national flag and love for the motherland.
The winning entries of the photography contest have been displayed on the exhibition wall of Qicaifang interactive and experiencing room of the Capital Museum.