PAS China 3rd International Percussion Festival Ended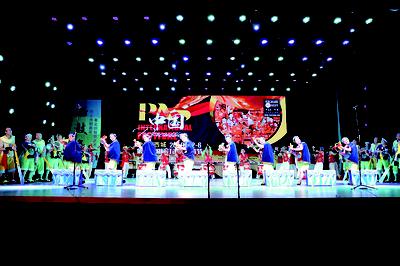 Drums were played in unison, thunderous applause burst out, and all the seats were occupied in Beijing Gold Sail Concert Hall. The PAS China 3rd International Percussion Festival came to an end recently, which lasted five days.
With the theme of "Drum Music of Silk Road Style", the percussion festival aimed to showcase the profound and long-standing percussion culture of the Chinese nation, and its exchange and integration with world percussion music, leading the audience to wander around the ancient and far-reaching "Silk Road of Percussion Music".
This year's percussion festival included many activities: 15 master classes and concerts; exhibition performances of intangible cultural heritage percussive arts from Shaanxi province and Hunan province; and performances by youth percussion ensembles. The event promoted the integration and mutual development of Chinese and foreign percussion music.