2019 Beijing Xidan International Fashion Festival Kicks off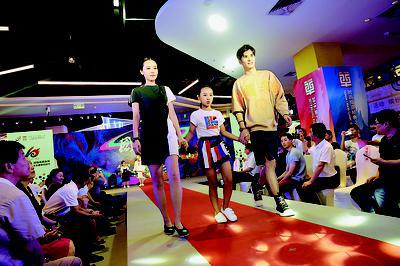 The 10th Beijing Xidan International Fashion Festival 2019 opened on July 16 and will last for one and a half months. Themed promotion and sales activities organized by Xicheng District's key retail stores, restaurants, time-honored brands, supermarkets and specialty stores will be held in the Xidan commercial area as the main venue, and the Financial Street and Beijing Fun as the branch venues.
Seven main activities held in Xidan include "Moments of Fashion" cultural landscape display, "OH LALA MY PANDA" art exhibition in Galeries Lafayette, exhibition sale of products of Beijing's time-honored brands in Xidan Department Store, Popeye 90th anniversary exhibition in Xidan Joy City, "Galaxy Community" in Ms Jungle, series of theme activities in Beijing Books Building, and popular delicacy selection activity.
Xicheng District will build a series of high-quality places for shopping, gathering and leisure, upgrade commercial quality in an all-around way, carry out a batch of key commercial projects, expand categories of goods, foster service consumption and community business to accelerate innovation, and improve consumer policies comprehensively.