Vlog Contest at Beijing Fun Shows China's Development over 70 Years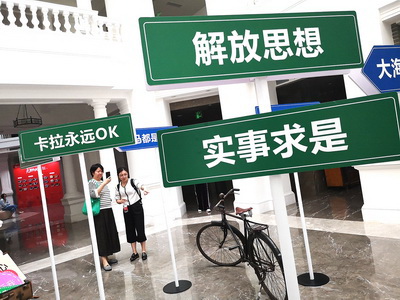 The "Story of Time: Mark the 70th Anniversary" vlog contest was held at the Quanyechang Culture and Art Center of Beijing Fun, Xicheng District recently. To mark the 70th anniversary of the founding of the People's Republic of China, the event aimed to show the development of China and the changes of people's life over the past 70 years via short videos.
The organizer set up 7 exhibition areas by taking 10 years as a unit of time. Exhibition areas representing different decades were equipped with different props, which visitors could use with to shoot short videos, telling stories over 70 years from their own perspective.
In addition, the organizer played a zero-based introductory tutorial on vlog on the site around the clock, so that participants who don't have experience on photography and editing would also easily learn to make short videos.
The competition also contained exhibition, audio-visual interactive activity and flash mob show.