4-Day Tea Feast Attracted International Attention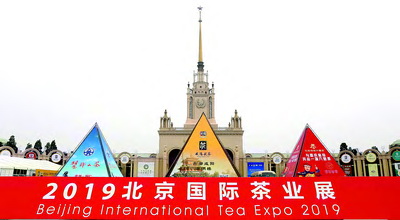 Beijing International Tea Expo 2019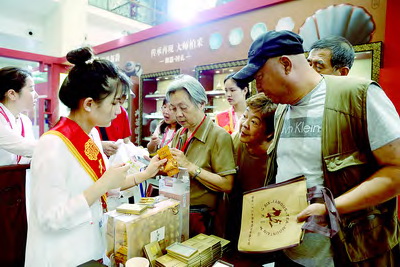 Customers are buying tea products.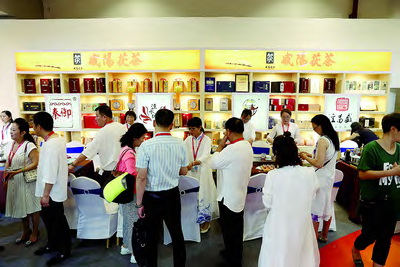 Xianyang Fu Tea attracts tea purchasers.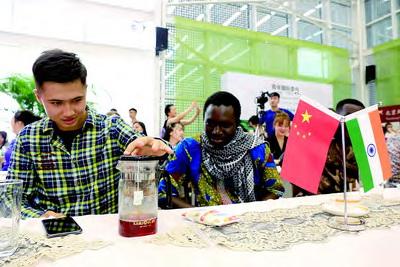 Young foreigners experience tea culture.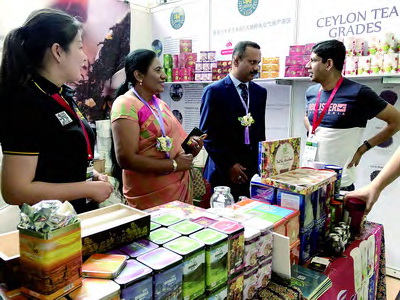 Chinese tea attracts international attention.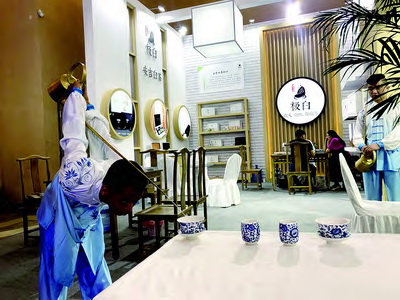 Tea ceremony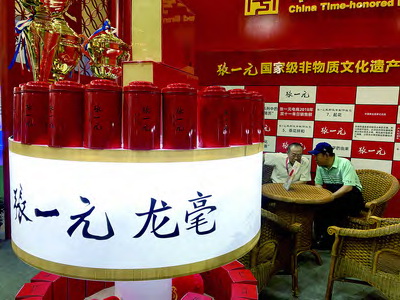 Intangible cultural heritage product Zhangyiyuan's tea made it appearance at the tea expo.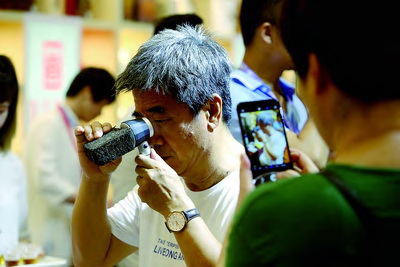 A tea lover checks the tea carefully.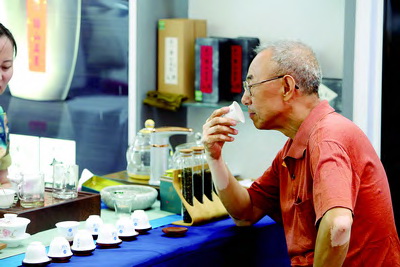 A visitor savors the tea.
2019 Beijing International Tea Expo, 2019 Beijing Maliandao International Tea Culture Expo and 2019 Xianyang Fu Tea Culture Festival were held at the newly-decorated Beijing Exhibition Center and the Maliandao Tea Street on June 21 to 24, co-hosted by China Tea Marketing Association (CTMA), Xicheng District People's Government of Beijing Municipality and the People's Government of Xianyang City, Shaanxi Province.
There are 900 exhibition stands in the 25000-square-meter exhibition area of the Beijing Exhibition Center, divided into theme exhibition areas such as the Xicheng District exhibition area, the Xianyang City exhibition area, the Tongren City exhibition area, the Huangshan City exhibition area and the Fuding City exhibition area. More than 400 enterprises have attended the tea expo, 90% of which are first-class brands. As an international tea industry event, the tea expo is also an international gathering of tea industry peers. Tea companies and people working in the tea industry from more than ten countries including India, Sri Lanka, Kenya and Australia gathered in Beijing to show their unique tea products and tea making skills.
More than 10 activities have been held in the Maliandao Tea Street during the tea expo, such as two international tea competitions China World Tea Tasters Championship and World Tea Brewers Cup, the "Maliandao Cup" National Tea Ceremony Competition, the Maliandao tea culture lecture, jasmine tea contest, lecture on six kinds of tea, and promotions of brand tea enterprises. During the tea expo, hundreds of tea companies in the Maliandao Tea Street extended their business hours, and each of them launched one or two of its own superior products for free tasting and also made special offers.
Beijing Maliandao International Tea Culture Expo has been held for 18 consecutive years since 2001. Over the years, the tea expo has attracted people from all over the country, including Hongkong, Macao and Taiwan, to actively take part in. It's called the vane of the development of tea industry in China and even in the world and the most international, authoritative and influential platform for the development and exchange of tea industry.