Summer Art Fair Kicks off at Beijing Fun, Qianmen, Xicheng District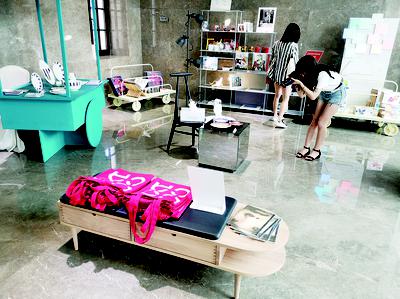 The 3rd Beijing Fun's East-West Fun Life Festival opened recently. Beijing Fun and YT Pictures jointly produce the Summer Art Fair, displaying art works by 14 artists including famous Chinese artists Dong Dawei and He An. Beijing Fun also invites UCCA Center for Contemporary Art and Perrotin to jointly build a "summer store", featuring art derivatives and art products of artists such as Picasso and Murakami Takashi. Moreover, Beijing Fun cooperates with popular businesses located at Beijing Fun to co-create Beijing's first summer-themed art visual event. Visitors can get a free ticket by scanning a QR code at the north gate entrance of the Quanyechang to visit the Summer Art Fair.
After visiting the art fair, visitors can get a brooch or a piece of arm sticker, which can allow them enjoy various discounts in more than 30 shops and restaurants at Beijing Fun.
The Summer Art Fair and promotional activities will last until June 9. Opening hours: Monday to Friday from 10 am to 6 pm, Saturday and Sunday from 10 am to 8 pm.