Xidan Mingzhu Market and Xinyidai Shopping Mall Expect Transformation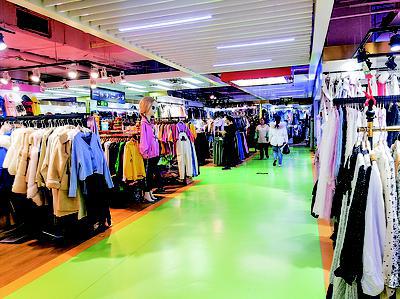 Xicheng District is making a research on the upgrade and transformation of the Xidan Mingzhu Market and the Xinyidai Shopping Mall, in order to promote further upgrade of the Xidan commercial area in Xicheng District.
There is everything from clothes, shoes, accessories to stationery in the Xidan Mingzhu Market. And the Xinyidai Shopping Mall, across the street from the Mingzhu Market, is also kind of a small commodity town like the Mingzhu Market, having a concentration of a large number of businesses selling shoes, hats, digital products, cosmetics, etc., most of which covers relatively small area.
With several times of upgrades in recent years, well-known shopping malls such as Xidan Joy City, Hanguang Department Store and Galeries Lafayette have been built in the Xidan Commercial Street. However, there are also many old shops such as the Xidan Mingzhu Market, the Xinyidai Shopping Mall and the Xidan Huawei Shopping Mall. Due to old business space, hardware limitation and relatively chaotic market mode, they are lack of new experiencing-based business mode, resulting in less customers.
According to the relevant person in charge of the Xidan Commercial Street Administration Commission, the Xidan Huawei Shopping Mall has undergone a transformation last year, introducing a snack-themed space and a street with trendy shops to attract young customers, achieving very good effect. And the Xidan Cultural Square is also undergoing renovation. It is expected to be built into the only large green cultural square along the Chang'an Street, as well as a diversified commercial area integrating shopping, sports and fitness, entertainment and leisure. However, the Xidan Mingzhu Market and the Xinyidai Shopping Mall haven't found a good transformation model yet. Therefore, Xicheng District is conducting a research on the transformation and upgrade of these two old shops, in order to find a mature solution. In addition, this year, Xicheng District will further optimize high-quality commercial resources, build a high-tech industrial structure, promote internationalized and intelligent quality improvement and upgrade of the Xidan commercial area, foster the upgrade of consumption supply, and promote the high-quality development of business.