"Belt and Road under the Lens" Photography Exhibition Shows Stories on Silk Road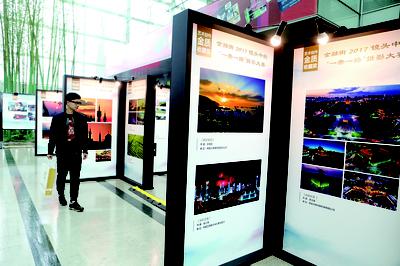 Recently, the "Belt and Road under the Lens" photography exhibition opened at the Four Seasons' Flowers Hall of the China Life Insurance Center in Beijing Financial Street, Xicheng District. More than 100 photographic works give visitors a chance to experience the colorful Silk Road. The exhibition will last until the end of November.


The Photo Contest on "Belt and Road under the Lens" is co-hosted by the Beijing Financial Street Chamber of Commerce and its member institutions the Silk Road Fund, Postal Savings Bank of China and China Life Insurance (Group) Company. Since its launch in mid-June this year, the contest has won active participation of financial institutions at home and abroad, receiving over 1500 wonderful works by more than 240 photographers from all over the country and around the world. The organizers invited expert judges from China Photographers Association and China Financial Photographers Association to conduct a selection of three categories of topics: financial documentary, humanities record (documentary) and artistic creation, and they finally selected 136 winning works.


The above winning works are displayed in the exhibition, covering humanities and history, folk customs and natural scenery. The photographers tell changes and stories happening along the "One Belt, One Road" by images.


Since 2015, the Asian Infrastructure Investment Bank (AIIB) which is the first international financial institution initiated by China, and a series of investment funds led by China, such as the Silk Road Fund, China-Latin America Investment Fund, China-Russia Investment Fund and China-Africa Development Fund, have been successively set up in the Financial Street, promoting all-round cooperation between China and other countries in finance, infrastructure construction, resource development, industrial integration and other fields. Beijing Financial Street has also become a participant, promoter and leading part of the "One Belt, One Road" initiative, a great strategic blueprint.