Aged Home: Picture Taken For Free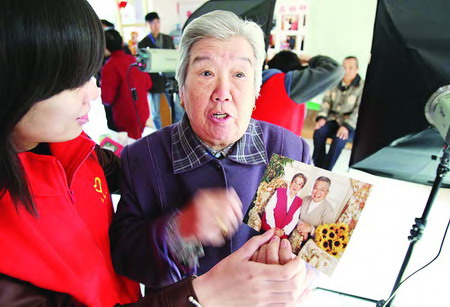 A senior citizen in the Yinxuan Aged Home is showing her picture taken by volunteers.
Liu Tao and Xiong Fei, two professional photographers, recently volunteered to Yinxuan Home for the Aged on West Chang"an Street to take pictures for senior citizens there. The two volunteers had provided a lot of services during the Beijing Olympics.
Senior citizens in the aged home all put on their finest clothes and had their official portraits and artistic photos taken for free.