Americans Participated in English Corner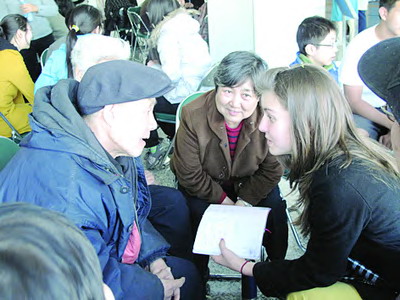 American students talked to English-learners.
Recently, 20 visitors from Pasadena of United States, including teachers and students of high schools, came to Xicheng district and visited district library. They took part in activities of the English corner there. Because of their presence, more than 80 people were attracted to the English corner.
The topic of the English corner is "Internet and life of youth in China and USA". Close to life as the topic was, people from the two countries talked with each other enthusiastically. The American students were good at expressing themselves which encouraged the English-learners a lot. They talked about school life, employment pressure, fashion and hot movies, and came to the conclusion that Internet has become a crucial means to get information in our daily life.