Environmental-friendly Kites in Yuetan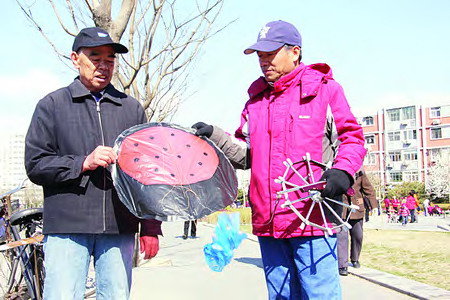 As spring comes, people like to gather on squares in the community to fly kites. Citizens in Yuetan community organize a kite-flying team and creatively use waste materials to make environment-friendly kites.
Fu Enhong is a senior member of the kite-flying team. He"s very experienced in making use of waste materials to create kites. He gathers plastic bags which are very toxic to the environment but a proper material to make kites because of its light and colorful nature.
Most of the members join the kite-flying team because of the concept of environment-friendly kites. Some of them even come up with the idea of night flying kite with a waste battery and a diode.